It will be more than a cocktail lounge, but not really a restaurant. That's why Andrew Duncan calls it a "loungerie."
That is the concepts for Jolie, which is now taking shape in the Warehouse District.
Duncan is part of a consortium of partners who are developing Jolie, at 324 Julia St. It's slated to open by early December as construction wraps up in the coming days.
Jolie is in an old brick and cypress warehouse that was previously home to World of Beer, part of a chain of taverns known for copious amounts of suds. It closed in 2019. Jolie is set to be something vastly different.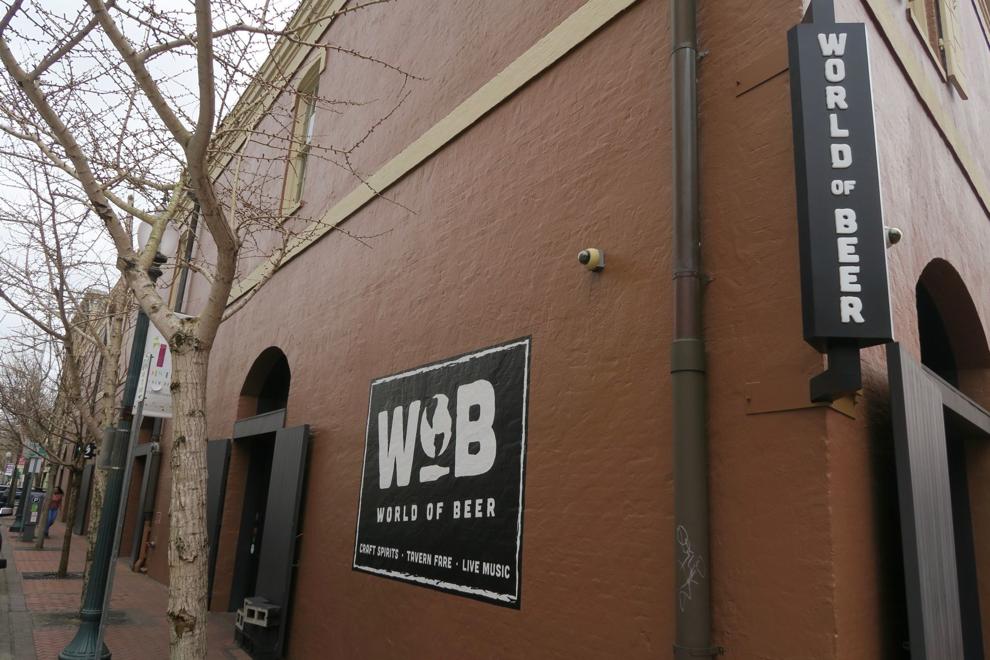 "We want to be an upscale cocktail lounge, with exceptional drinks, with a bit of fun and flair, not taking it too seriously," said Duncan.
The kitchen will field a range of a dozen of so French-inspired dishes, though the menu is not designed for a standard coursed dinner. Jolie will keep later hours than a restaurant, but not see the wee hours of a nightclub. So at the intersection of these roles, Duncan combined the idea of lounge and brasserie for loungerie.
"It's essentially a cocktail lounge with really nice shareable plates," he said.
There will be music Thursdays through Sundays and a happy hour daily.
On the menu, look for dishes like shrimp beignets, crispy tempura fried frog legs, tuna crudo and Parisienne gnocchi.
Duncan is an Englishman who has lived in New Orleans for a decade and previously ran Gravier Social Club, a membership club in downtown New Orleans that has since closed. He's one of the managing partners in Jolie with fellow Brits Chris and Mark Beardon of the Dallas-based SBBC Hospitum. From its first bar in 2014, Truth & Alibi, their hospitality group has grown to a portfolio of eight bars, clubs and restaurants in Texas.
Other local partners in Jolie are the Crescent Hospitality Krewe, the company behind the Hell's Gala Halloween ball. One of those partners is Jonathan Brisbi, of the Evangeline Lounge in Mid-City and Hog Alley Lounge in Old Metairie.
Duncan lives near Jolie in the Warehouse District. While the neighborhood has many upscale restaurants for cocktails and some late-night options, he sees Jolie filling the niche in between.
"It's about providing nice ambiance and also being very comfortable, a place you can go to continue your night that's not a nightclub," he said. "I think our offering is what is needed downtown."
Jolie
324 Julia St.
Projected opening December 2023