Housing advocates and City Council members were surprised when they opened up Mayor LaToya Cantrell's proposed 2024 budget to find a line item they'd worked long and hard for missing.
Staffing to enforce?new tenant protections and landlord accountability measures?approved by the City Council a year ago didn't appear to be funded.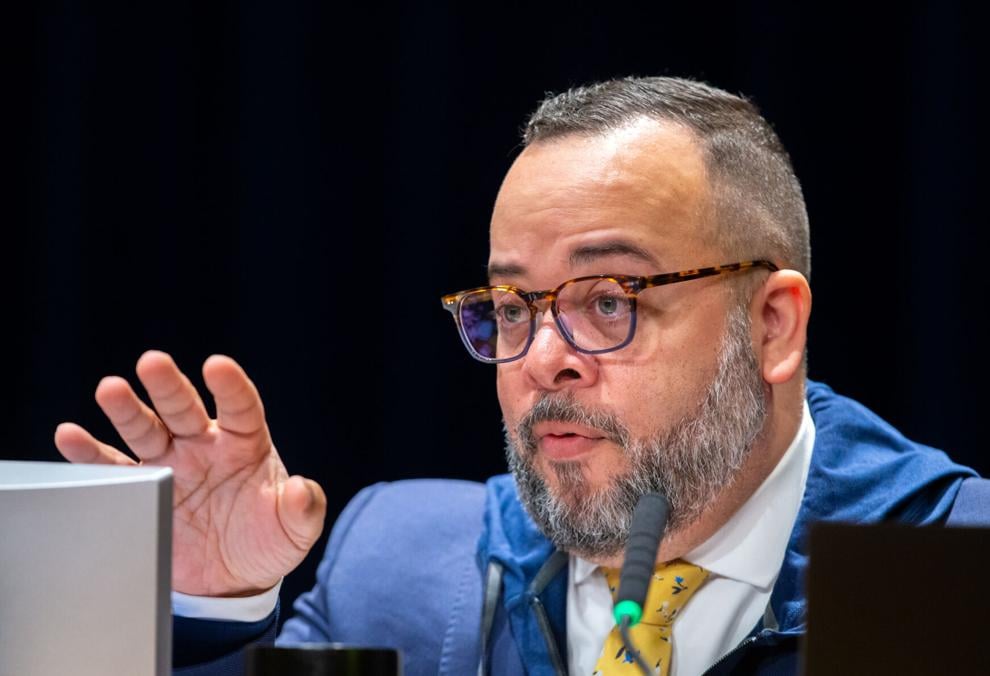 Under the Healthy Homes ordinance, the city will require landlords of larger buildings to register their apartments with the city beginning Jan. 1. In response to complaints, city inspectors will evaluate units' adherence to newly created rental standards.
But the ordinance won't be effective without additional staff to enforce it, Council President JP Morrell said at a recent budget hearing.
"Even if we put landlords on notice, landlords are very savvy — especially the bad ones," said Morrell. "If they know there's a new process and they can avoid actually complying with it — whether it be for an extra year or two — because they know you're understaffed, many are going to prefer to roll the dice."
He described the administration's decision not to include funding for enforcement of the ordinance as "tone deaf."
The Cantrell Administration responded, effectively, that everyone needs to calm down. The money's there, according to city spokesperson John Lawson and Deputy CAO Thomas Mulligan, and Cantrell plans to hire. It's just not a separate line on the budget document.
Lawson said in a prepared statement that city departments plan to use wage reserves in two enforcement departments to staff up the program.
Meanwhile, Mulligan, who is overseeing implementation of the new ordinance, said he's confident enforcement positions will be funded.
"I have been assured that we, despite those considerations you've just raised, we will be allowed to hire up," Mulligan said.
He said he needs funding for thirteen additional staff focused on the new program. Wages for those 13 positions aren't much more than a rounding error in the city's $1.57 billion general fund budget. But regardless, the council doesn't seem to buy the mayor's approach.
Instead, members intend to add funding for those positions in the budget through an amendment, according to Claire Byun, communications director for Budget Chairman Joe Giarrusso.?
Drainage fee for S&WB?
Having twice failed recently to convince the City Council to increase its revenue, the Sewerage and Water Board is back at the drawing board for new ideas.
That is to say, the utility is dusting off an old idea that has long been discussed and never adopted: drainage fees.
So what are drainage fees? In short, all New Orleans residents and businesses pay the S&WB monthly for water and sewer use, but drainage — which includes the city's network of pipes, culverts and pumps that send water into Lake Pontchartrain — is covered by property taxes.
The S&WB hasn't put forth a specific proposal, so it's not clear who would pay what. Commercial, residential and nonprofit property owners could potentially pay different rates, and more complex arrangements could factor in to runoff rates for individual properties.
But Mayor LaToya Cantrell, who chairs the board, and the utility's executive director, Ghassan Korban, made it clear at the board's meeting on Friday they plan to push a drainage fee in the near future. They said more money is desperately needed for critical upgrades to an old system.
"None of this is getting better. Everything is getting worse and worse by the day," Korban said Friday, referring to the state of the drainage system.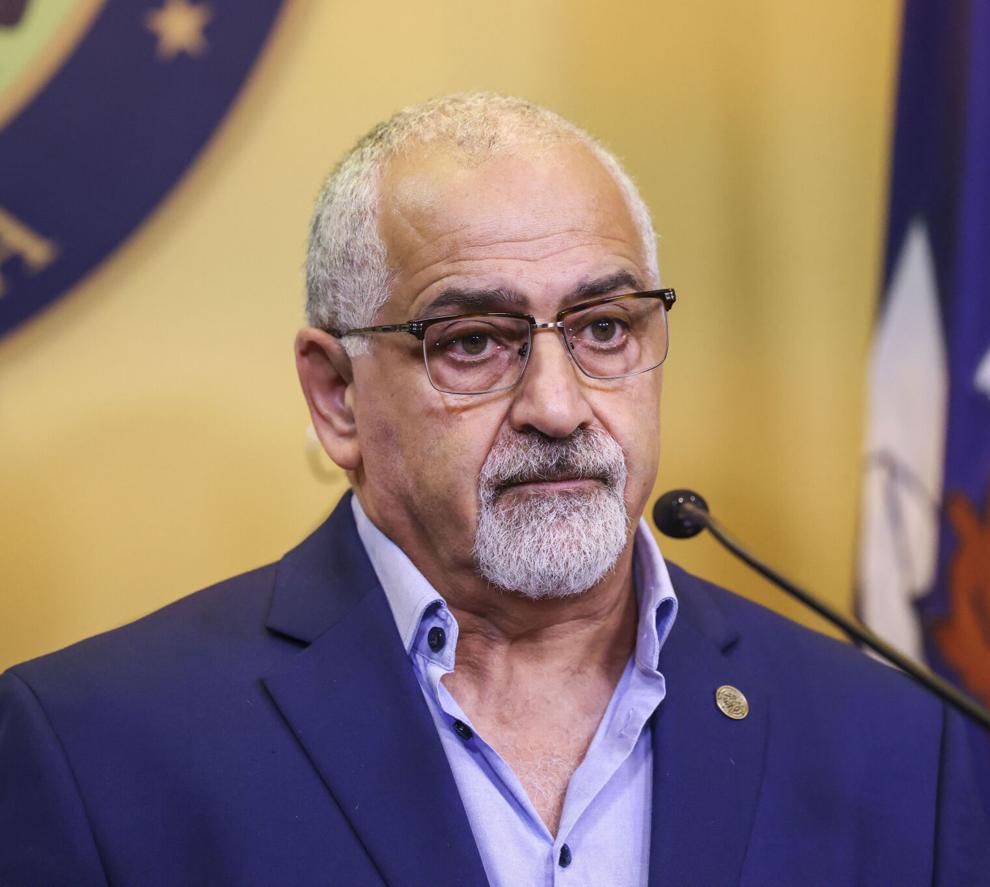 Most of the $68 million in drainage property tax revenue is consumed by maintenance and operation needs, leaving just $13.5 million for capital investments, Korban said. And most of that is already committed to existing projects.
The result is just $3.5 million for new drainage projects. A consulting report in September said the S&WB needs as much as $20 million in additional annual revenue to keep up with its drainage needs.
Last year, the S&WB floated rate hikes. This year, it sought to "roll forward" property taxes to collect additional revenue from rising assessments. The City Council shut down both ideas, calling out the S&WB's long-standing billing issues, uncollected debt and public outcry over mounting homeownership costs.
Cantrell agreed with the council on holding the line on property taxes after previously supporting rate hikes.
"If we don't act, what happens? The problem doesn't go away. It only becomes a more significant problem for our customers, for the city, for this agency we need," Cantrell said.
Korban said money is needed to repair outfalls at Drainage Pump Station 7, which serves flood-prone areas of Mid-City and Lakeview. The pump station could become inoperable without those repairs, he said. He also noted the need for a new generator at DPS 14, which serves New Orleans East.
A drainage fee has been discussed for the last decade or so, but a proposal hasn't moved forward. Implementing the fee could present a "legal muddle," the Bureau of Governmental Research noted in a 2017 report, since a tangle of local and state laws make it unclear if voter approval is needed.
Still, BGR recommended serious consideration, with potential advantages that could make it more politically feasible than rate or property tax hikes. Most significantly, a drainage fee could apply to nonprofit-owned parcels.
"Nonprofits are not contributing to drainage, though they pay sewer and water fees. It is time for them to pay drainage as well," Council member Joe Giarrusso said in an email on Friday.
Giarrusso wasn't necessarily endorsing the idea, since there isn't a proposal yet on the table. But his willingness to consider it is a departure from the council's "DOA" response to the S&WB's other recent revenue proposals.
He said any fee revenue would need close monitoring, with clearly demonstrated results.
Graffiti abatement
The Cantrell administration said on Friday that its new graffiti abatement program, launched in August, is yielding results. There have been 37 "vandalism graffiti removals" on 35 properties, including high-profile sites like the Orleans Parish Sheriff's Office on Perdido Street, the Interstate 10 underpass at Annette Street and North Roman Street and the Canal Street bridge.?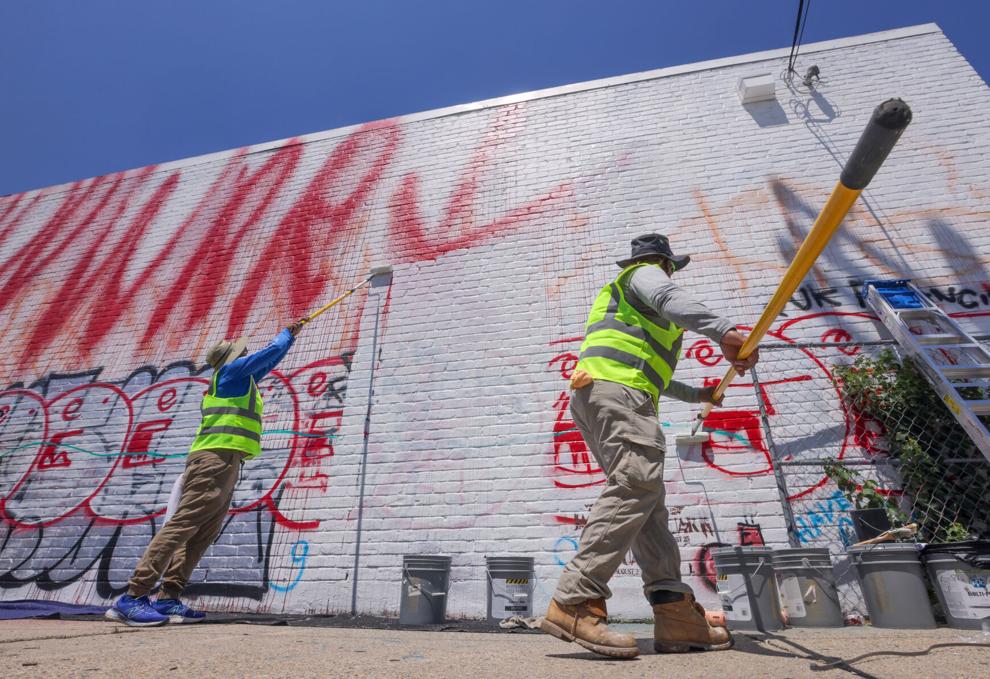 Another 44 graffiti removal work orders are pending, according to a press release.?
Distinguishing vandalism from public art is a stated goal of the program, and the administration pledged to "be?mindful of preserving murals or art installations," the press release stated.?
It's not clear how many buildings will be targeted, or how long the program will last.?
"All areas where things are tagged will be a priority," Cantrell said when launching the program. "It takes time, but when we demonstrate consistency in our approach to mitigate and abate, we know that changes behavior."