The high-powered recall campaign against Mayor LaToya Cantrell, which put New Orleans politics in the national spotlight for months as it raised doubts about the mayor's future, crashed to the ground Tuesday when election officials revealed it fell woefully short in collecting enough signatures.
According to Orleans Parish Registrar of Voters Sandra Wilson, recall organizers collected just 27,243 valid signatures during their six-month, $1.2 million push to depose Cantrell, whose popularity had plummeted amid voter discontent over crime and other issues.
That figure, which Wilson reported to Gov. John Bel Edwards, was some 18,000 signatures short of the nearly 45,000 signatures needed to trigger a recall election.
Last month, recall organizers had declared victory as they brought boxes of petitions to New Orleans City Hall, turning the event into a celebration with dancing and a hired brass band. On Tuesday, after the tally was announced, the campaign issued a statement thanking voters who had signed, blaming state law and The Times-Picayune for their loss and promising that the campaign was "exploring all legal options."
While the huge shortfall suggests that any legal challenge will be a long shot, questions remain about why Wilson rejected more than 99% of signatures that organizers submitted in a second document dump on Feb. 27, five days after their first deadline.
An attorney for Wilson said Tuesday that the vast majority of those documents failed to meet the legal requirements for adding signatures during the five-day "grace period." Recall organizers, who've gone silent in recent weeks, have refused to answer questions about why they delayed before making the second run.
The final count could provide a political boost for Cantrell, who's been dogged by the well-funded, high-profile campaign for months. In a prepared statement, Cantrell said she was looking to the future.
"My administration has always remained focused on addressing the real pressing issues that face our city," said Cantrell. "Now, with the divisiveness of the failed recall campaign officially behind us, we must heal and recommit ourselves to working collaboratively to continue the progress we've made towards reducing crime, increasing public safety, building a more sustainable and resilient city and creating economic and job opportunities that benefit all of our people."
Most signatures tossed
The recall campaign's poor showing caught some analysts off guard, including Ed Chervenak, a political scientist at the University of New Orleans.
The recall campaign, he said, generated "a lot of sound and fury, but it ended up in a whimper. It's just weird, I would have thought that they would have done much better."
Wilson didn't make public statements Tuesday. But the document submitted to Edwards provided a window into her thinking.
Recall organizers submitted their first batch of petitions to Wilson for counting on Feb. 22. During the weeks that followed, Wilson brought in staffers from other registrars to help with the monumental task of validating tens of thousands of signatures.
Every document that Wilson received from the recall campaign was reviewed and certified twice, said Ryan Luminais, an attorney at the firm Sher Garner representing Wilson.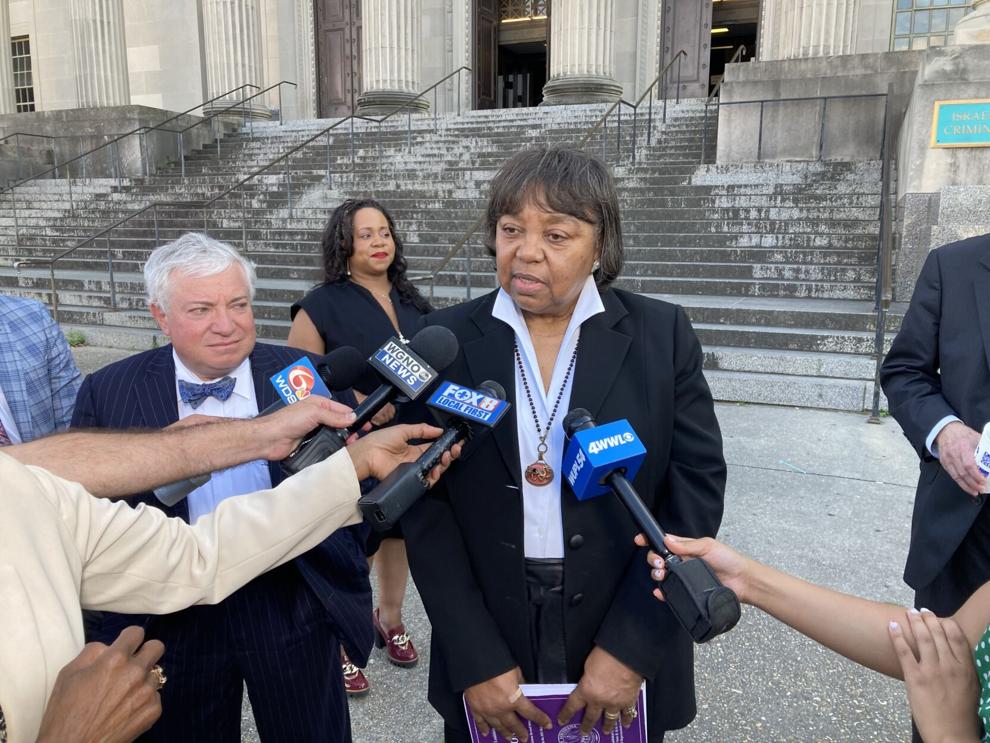 In total, the campaign collected about 67,000 signatures. But most were tossed by the registrar.
Recall organizers had a relatively high success rate for the first batch of signatures they submitted. Of the 34,625 signatures turned in on Feb. 22, Wilson tossed about 21 percent, which is close to the rate of rejections in other recall campaigns.
Yet when it came to a mysterious, second batch of documents that recall organizers submitted at the end of a five-day grace period under state law, the rejection rate shot up to more than 99%.
During that five-day period, the law requires voters to make a request to add or remove their name to the petition. Other requirements also change, including a provision that requires voters to give their full day, month and year of birth.
Recall organizers have refused to answer questions about what was in the second batch. However, a video posted to social media by a recall volunteer suggested that at least two petitions submitted on the second deadline had been signed in December and didn't match the format required by state law.
Of the 32,421 signatures submitted during the grace period, recall organizers added only 24 to their haul. According to a report from Wilson's office, 4,783 signatures were rejected as duplicates and 26,207 for "other" reasons.
The reasons those signatures were rejected included dates from before the initial Feb. 22 deadline, mislabeled title pages, "document not original," staffers being unable to "verify petitioner intent" and "erroneous information," according to a list from Wilson.
The vast majority of signatures in the second batch were tossed because recall organizers turned in petition sheets formatted to meet the requirements before the first deadline, Luminais said.
"The way the statute was interpreted was that the voters would have to send in a written request to add the voter's name to the petition. There was no written request from the voter asking their name to be added to the existing list. Also, the date on those requests were dated before Feb. 22," said Luminais.
The recall campaign's overall 59% rejection rate is "almost unprecedented," according to Joshua Spivak, who's written a book on recalls.
Wilson's final tally was strikingly close to the number of signatures The Times-Picayune found in an analysis of 10,000 documents it obtained from the recall campaign last month through a public records lawsuit.
The analysis found those documents included about 34,000 signatures, about 1,700 of which were duplicates. A statistical sample of the signatures found that about 13% of the non-duplicated signatures had errors that could cause them to be rejected, which would leave about 28,000 valid signatures.
Cantrell's future
While Cantrell may have shaken off one cloud, she's still trailed by others, political analysts said Tuesday. Voters are still faced with a "symphony of challenges," from crime to spotty garbage collection, according to pollster Silas Lee.
"We have to see what impact it's going to have on the person it was directed towards," said Lee. "We still have a crisis of confidence right now. That's the mayor's biggest challenge."
Chervenak said the mayor may see a short-term jump in her standing, which has happened with politicians who have faced unsuccessful recall campaigns elsewhere, such as California Gov. Gavin Newsom.
"I suspect she might get a bit of a bump. But those things are usually temporary. We'll get back to the business of governing, and she will probably go back to where she was," Chervenak said.
Several experts noted the possibility that the recall campaign will try to launch a legal attack on Wilson's count, as it hinted at in the unattributed statement Tuesday.
"The efforts of the recall have only just begun. We are exploring all legal options at this time," the campaign said.
Twists and turns
Meanwhile, there appears to be nothing to prevent recall organizers from starting over from scratch. State law prohibits new campaigns targeting elected officials after the loss of recall elections — but it's silent about failed signature drives.
Political consultant Karen Carvin, who advised the recall effort against former Jefferson Parish President Mike Yenni in 2017, said she wouldn't be surprised if there are further developments.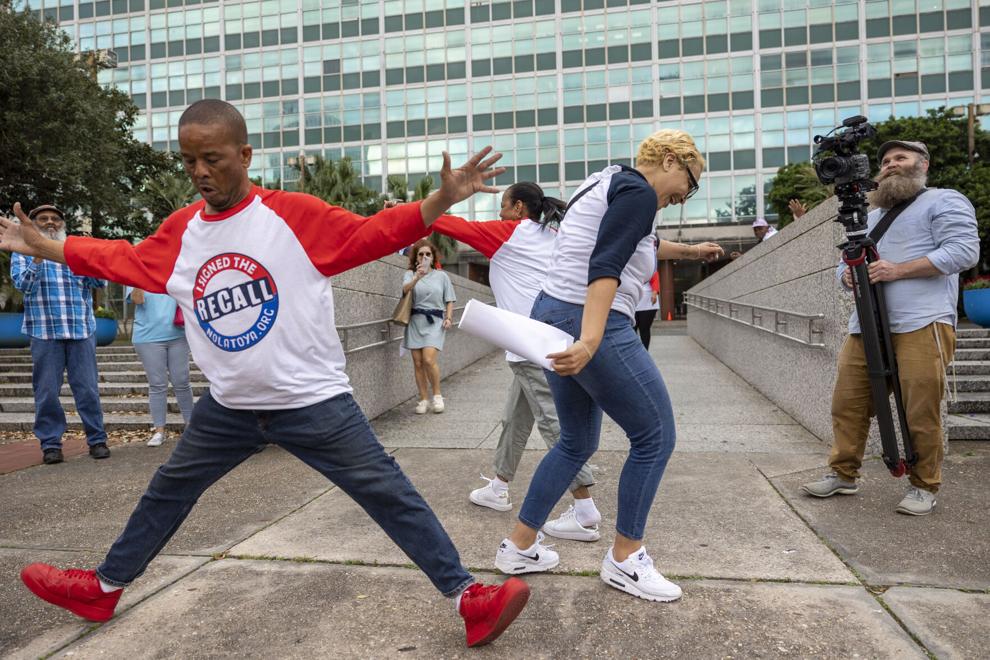 "This could be like a miniseries. There's so many twists and turns," she said. "There's still unanswered questions."
But the recall campaign's pronouncements last month, first that it was nearing success and then that it had achieved victory, provided fodder for Cantrell's campaign organization on Tuesday.
Though the campaign declared that it had more than 49,976 valid signatures on Feb. 22, Wilson said Tuesday that recall organizers submitted only 34,625 signatures in total on that date. The campaign didn't explain the discrepancy.
"The recall campaign has been divisive, dishonest, and opaque to say the least. It's time for New Orleanians to better our city in the way we do best — by coming together," Cantrell's campaign manager, Maggie Carroll, said in a statement.
Staff writers Sam Karlin and Jeff Adelson contributed to this report.