It's hardly unusual for New Orleans mayors and City Council members to find themselves at odds. But the bad blood between Mayor LaToya Cantrell and the current City Council is so poisonous that longtime watchers of City Hall are struggling to recall a time like this.
Tensions that began simmering last year reached a boiling point last week, when the council hit a top Cantrell aide with administrative charges and began a process — the first in memory — to remove him from office. The vote came just three weeks after the council overturned a mayoral veto and stripped Cantrell of a coveted perk: use of the city-controlled Pontalba apartment.
After back-to-back media briefings on Wednesday, it was obvious the acrimony had reached a new high.
Cantrell devoted a large portion of her weekly address to assailing by name the council's at-large members, President JP Morrell and Vice President Helena Moreno, blaming them for a political environment that is "damaging to people's soul." That prompted a rejoinder from Morrell that "the toxic work environment is created by the cult of personality that revolves around the mayor's office."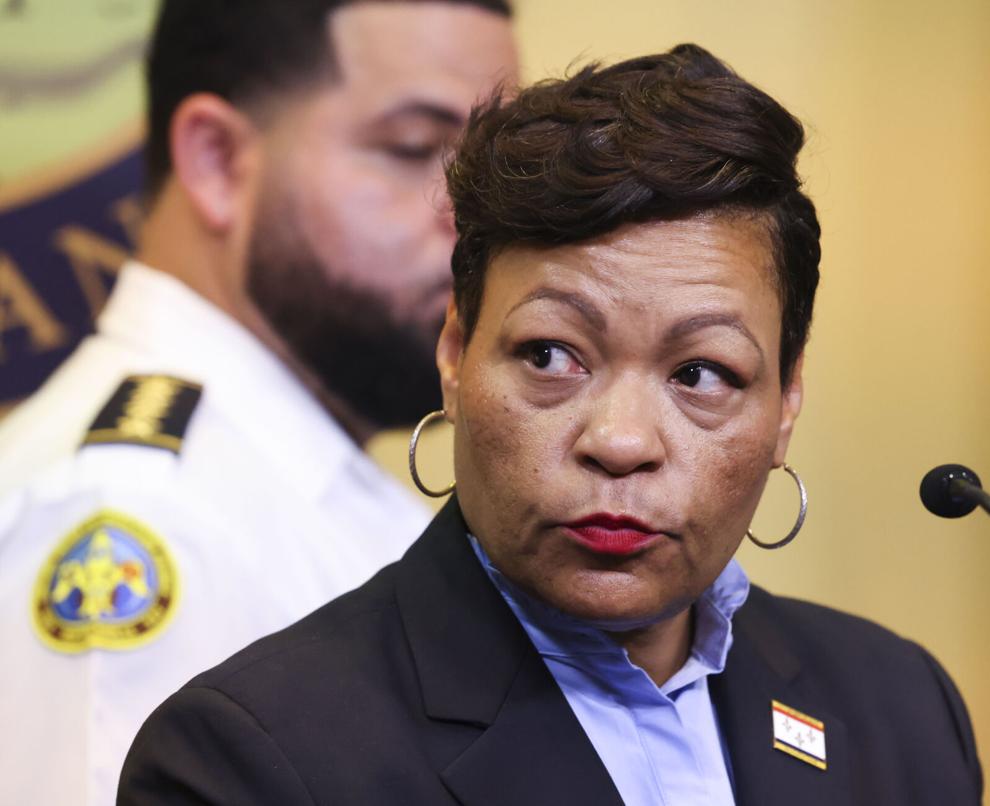 As the tit-for-tat at City Hall reaches a crescendo, fatigue and frustration among New Orleanians watching the mess is rising, too.
"The contentious war in city government is eroding the city's spirit," said WBOK radio host and nonprofit leader Jeanne Nathan in her Friday newsletter. "I don't think I've ever felt a more sour mood in the city in my 50 years here."
Unprecedented tensions
The current fissures are as deep or deeper than any that have roiled City Hall in decades, according to a dozen interviews with political analysts, advocates and former members of the Cantrell administration and the council.
In prepared statements, Cantrell spokesperson Gregory Joseph and Moreno both acknowledged that the drama is counterproductive to the effectiveness of city government.
Joseph wrote that the council's demands for increased oversight have delayed city operations and that the "disrespectful and hostile environment" created by "certain" councilmembers has "had a tangible, negative effect on our ability to attract and retain talented people."
Moreno said she had "chosen to ignore much of the noise."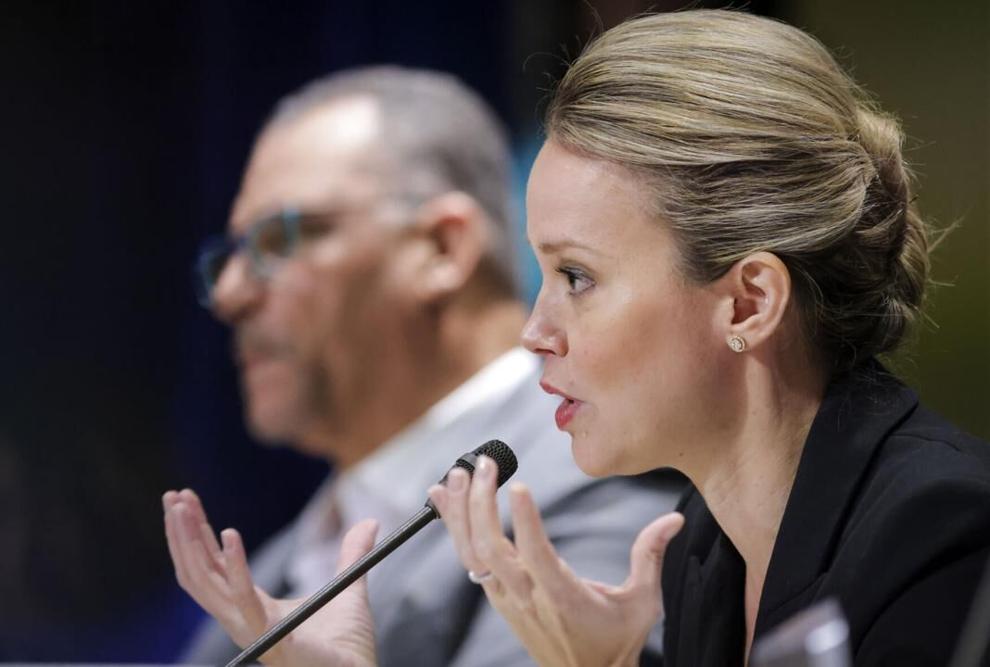 "There's so much that I could have said and could say, but I've made limited?comments, even when I'm brought into the conversation, because it just fuels drama," Moreno said.
Morrell did not respond to an inquiry about the council-mayor relationship.
A tough environment
In some ways, it's no surprise the relationship has deteriorated. Surveys over the last year have shown low levels of resident satisfaction with City Hall generally and Cantrell in particular.
Hurricane Ida and the ensuing garbage crisis, high levels of violent crime and a string of controversial moves by the mayor or her senior staffers have left public officials pointing fingers. In 2022, with the start of Cantrell's second term, five new council members joined the dais. Morrell promised "the strongest and most independent council we have seen in decades."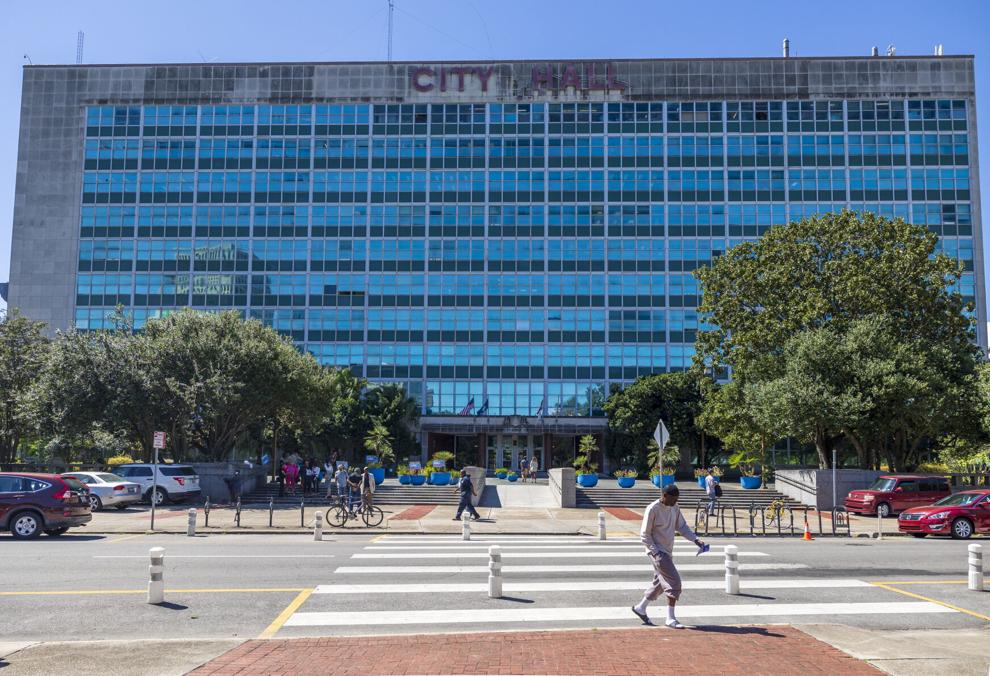 He immediately got to work. Among Morrell's first projects was a charter amendment giving the council confirmation authority over mayoral appointees, a practice that exists in some other cities but hadn't been tried in New Orleans. Voters overwhelmingly approved.
Cantrell was also emboldened, having won a commanding reelection victory. She proclaimed confidently in her victory speech: "I'm the mayor right now. And I'm the mayor New Orleans needs in a time such as this."
But her popularity quickly slipped amid a spate of overseas travel and rising crime. A recall campaign was launched. Heated arguments ensued over Cantrell's search for a police chief, her city-funded promotional flier during the recall and her personal use of the Pontalba.
Council members have held up funding because of a lack of information from city departments and investigated a controversial "smart city" wireless contract. They also sued over the mayor's control of Wisner Trust funds and forced Cantrell to pay back thousands of dollars for flying first class in violation of city policy.
Holding citizens 'hostage'
Tensions are endemic to the council-mayor relationship, political analysts say, but historically, they've tended to emerge over a select set of issues, been resolved more quickly, and taken on a less personal tone.
"There will always be disagreements, that's the nature of it," said Silas Lee, a pollster and sociology professor at Xavier University. "However, we also expect elected officials to resolve their disagreements and not hold citizens hostage."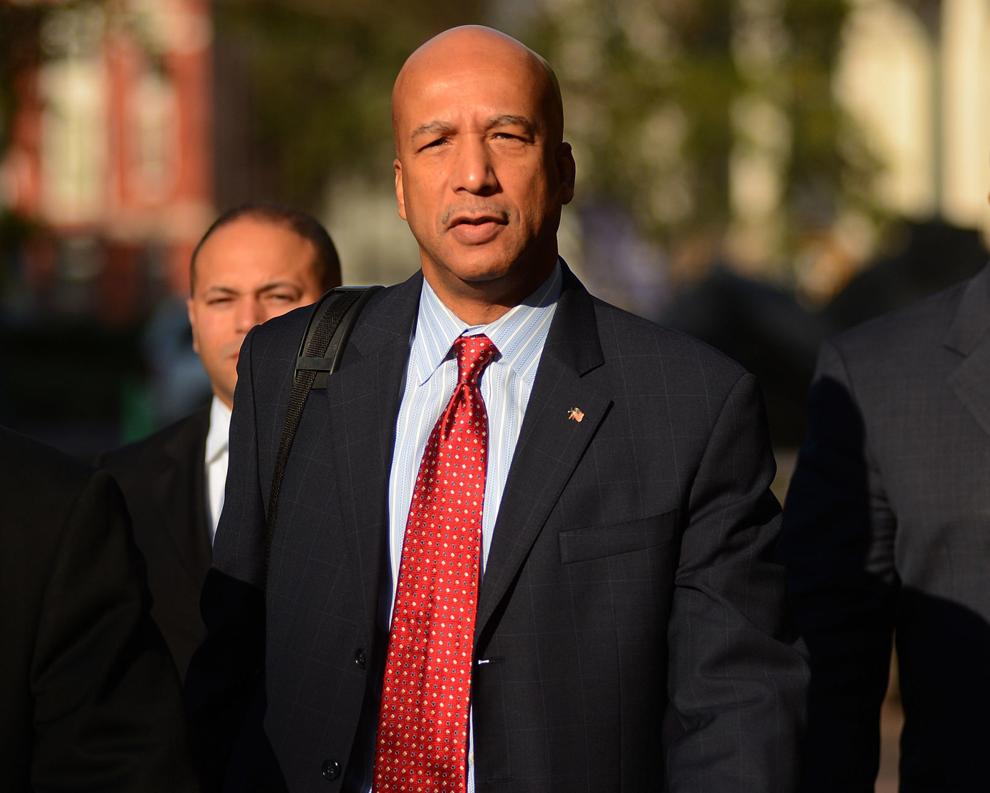 There are other examples of animosity. During the administration of Ray Nagin, the council attempted to show its power early in his first term, when a faction aligned against him held up pay raises and squashed Nagin's pick of former council member Jim Singleton as a senior aide over his proposed salary.
Then, after Hurricane Katrina, tensions emerged again as a new council asserted an aggressive role in overseeing city contracts and scrutinizing city records.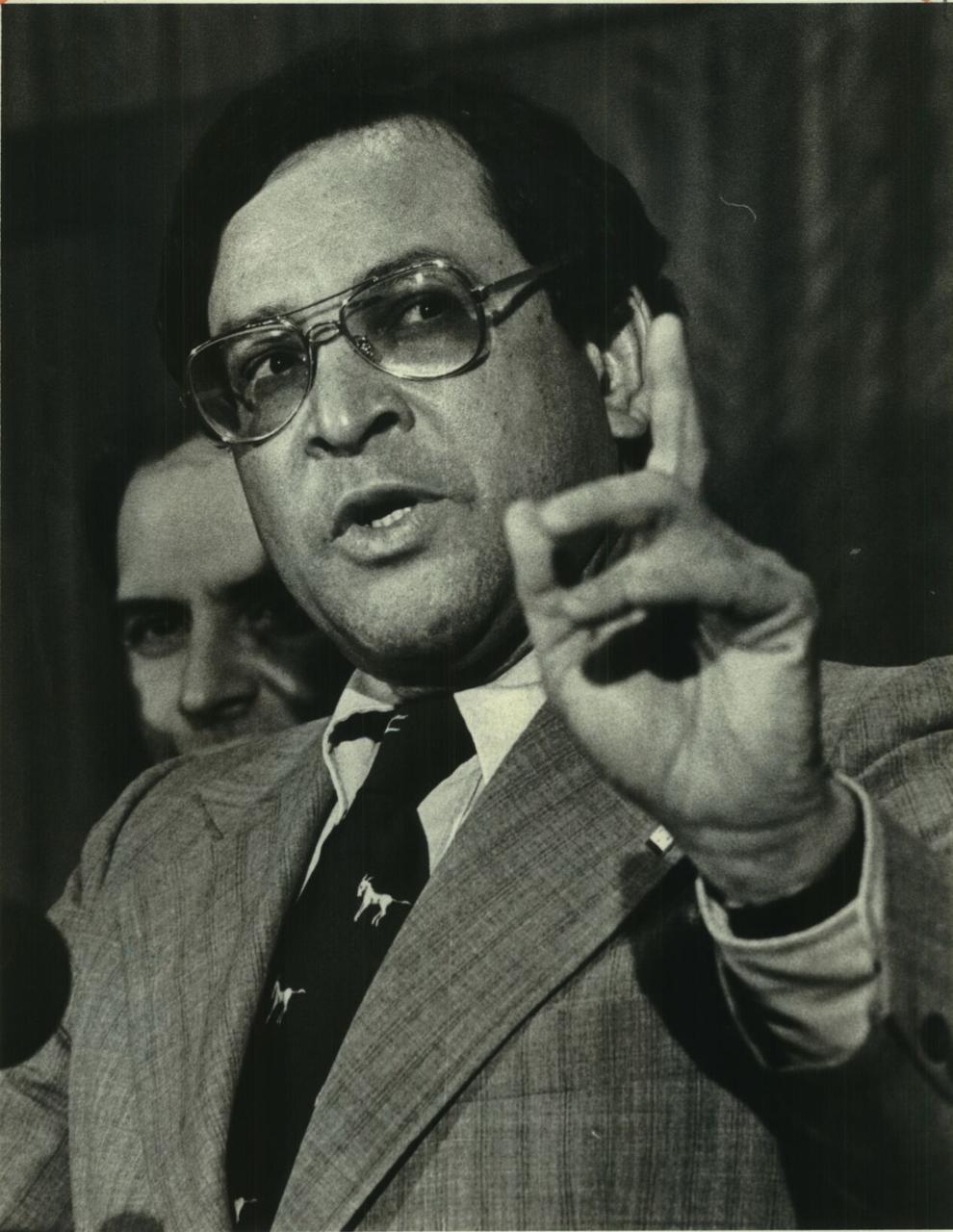 Longtime political watchers also pointed to fights between Dutch Morial and the so-called "Gang of Five" council members — which included a future mayor, Sidney Barthelemy — on a list of controversies, culminating in a battle over a charter amendment that would have allowed Morial to run for a third term.
Still, those conflicts rarely if ever reached the levels of the past couple of years, according to City Council member Oliver Thomas, who also served on the council from 1994 to 2007.
"When you talked about consensus around crime, around how we move our city forward, around development, and around protecting communities, even though there were some folk who would say it was five versus two, on those issues they were always together," said Thomas of the "Gang of Five" days.
"The major difference is, today, politicians who don't like each other won't get in the room, cuss each other out, talk about how they don't like each other, then still work together," Thomas said. "I've never seen a time when elected officials would actually refuse to meet with each other. And we have that today."
Second-term problems?
Tensions often rise during a mayor's second term, with the mayor becoming a lame duck, staffers leaving for other jobs and at least some council members often vying for the mayor's seat.
This second term is no different. Cantrell frequently mentions the number of days she has left in office — it was 852 as of Wednesday, she noted. Moreno and Thomas, meanwhile, are both rumored to be eyeing a run for the mayor's office in 2025.
Commentators, former officials and residents have their own theories about why things have reached such a pitch. Many say the mayor shoulders the blame for improper conduct that has prompted council reaction.
The mayor and her supporters in turn have blamed the council for acting out of personal animus and political ambition.
Supporters have also said that Cantrell, a Black woman, is operating within a racist and sexist double standard, where every move is under a microscope.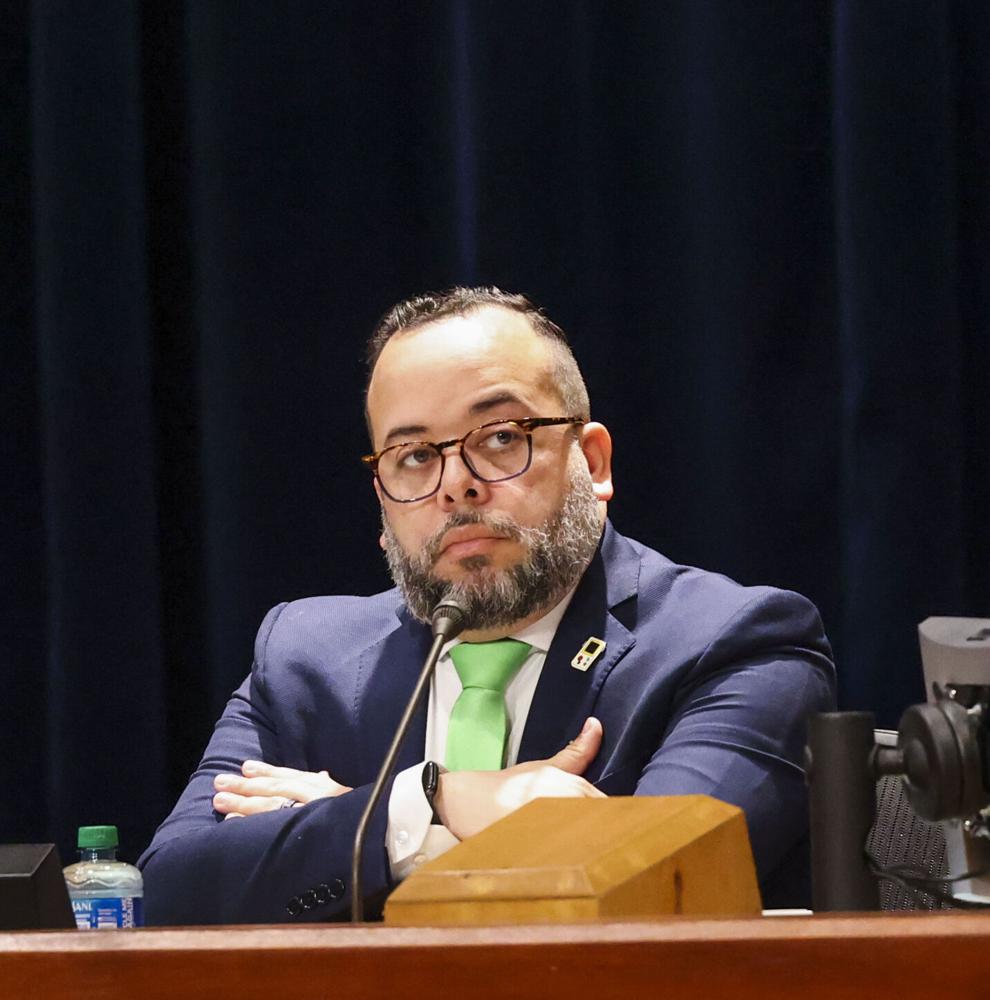 Cantrell has mostly shied from leveling those accusations directly at council members, though she came close on Wednesday in saying the council's actions have been "biased" and "discriminatory."
Morrell, who is Black and is typically the council's most full-throated Cantrell critic, forcefully rejected those critiques. He said the council's duties include oversight and administrative accountability, and attempts to fulfill that function have been done by the book.
"This is not a personal vendetta," Morrell told reporters after the council's final vote ending Cantrell's use of a city-owned apartment. "The mayor interprets it as a personal vendetta. But that's really her interpretation, not the way the council has addressed any of this."
Frustration
The public fight is prompting fatigue and frustration.
"I think a lot of New Orleanians would very much like all of our elected officials, both the council and the mayor, to really prioritize and focus on the issues that affect people's quality of life," said Arnie Fielkow, a former member of the City Council and a former Saints executive. "It's been one incident after another."
Advocates say they believe the tensions have contributed to delays in getting policy enacted by the administration.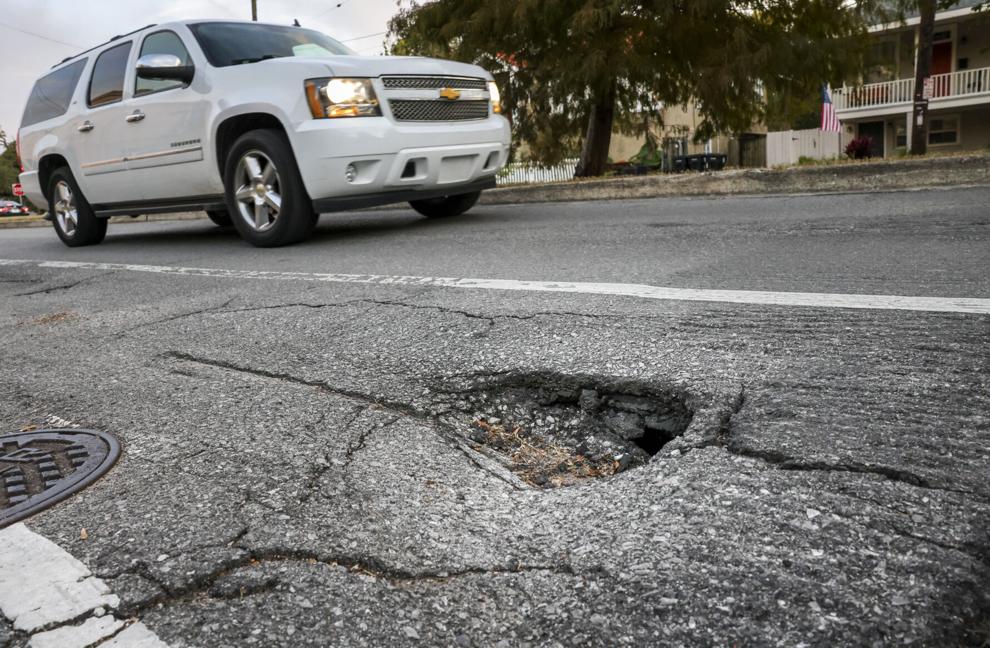 "If your solution is just 'victory' and it doesn't lead to a net positive for the people of New Orleans, you've lost the plot," said Andreanecia Morris, executive director for HousingNOLA. "You may have won, you may have beat your opponent, but you didn't do your job."
The city currently has access to massive levels of federal funding — from Covid relief dollars, the federal infrastructure bill, FEMA and federal grants for climate resilience — noted Logan Burke, executive director of the Alliance for Affordable Energy.
"It is entirely possible that those opportunities will be missed," Burke said. "The clock is actually ticking."
The public feuding also takes a toll on the city workforce, said Zach Smith, who served as Cantrell's safety and permits director in her first term.
"The employees in (City Hall) listen to everything that everybody says publicly," Smith said. "It'd be nice to see people handle some stuff a little bit more privately. Because this stuff spills over. People don't want to work in an environment where they don't really know who's in charge."