Federal authorities appear to be stepping up an investigation into Mayor LaToya Cantrell and some of her associates.
Over the last two months, FBI agents have approached at least two local businessmen who contributed to the mayor's campaign accounts. They wanted to know whether the donations led to any favors from City Hall, according to sources with knowledge of those conversations.
In at least one case, the FBI agents had copies of text exchanges between the businessman and the mayor, and they made reference to the texts. In both cases, the sources say, the businessmen said that they received no special treatment from Cantrell.
The federal inquiry first came to light last year. It's not clear yet whether prosecutors intend to seek charges or, if so, what those charges would be.
Cantrell is represented by Eddie Castaing, a veteran white-collar defense lawyer. He declined to comment for this story.
The investigation into LaToya Cantrell
The Cantrell probe is being led by Assistant U.S. Attorney Jordan Ginsberg, who specializes in public-corruption cases and who oversaw the government's recent prosecution of state Sen. Karen Carter Peterson, a onetime Cantrell ally. Recently, another prosecutor, Nick Moses, who also focuses on corruption cases, was added to the team, according to sources familiar with the probe.
U.S. Attorney Duane Evans, in keeping with office policy, declined to comment for this story.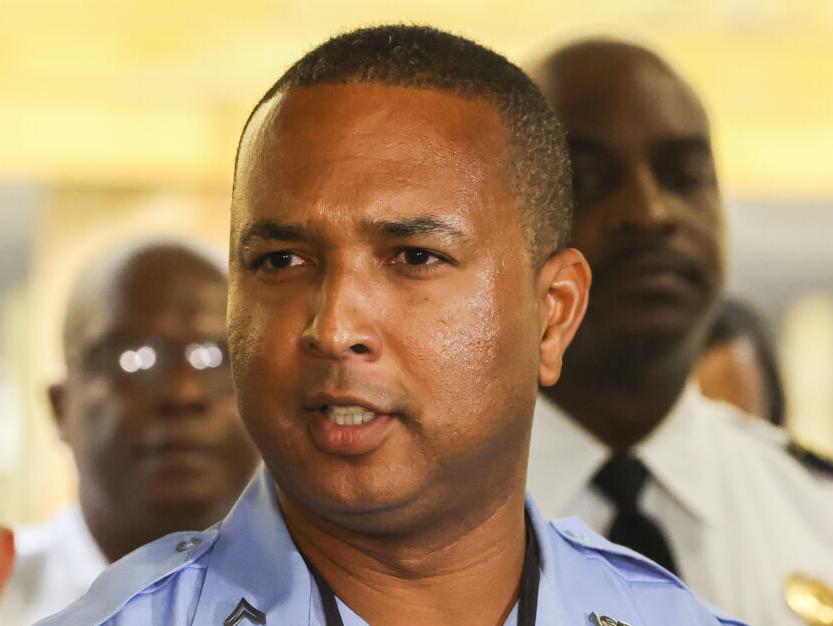 As the FBI seeks information on dealings between Cantrell's campaign donors and her administration, federal authorities are also focusing on Jeffrey Vappie, the New Orleans police officer who serves?on Cantrell's security team, and whose relationship with the mayor has come under scrutiny.
Vappie's wife, in a January divorce filing, alleged her husband was having an "ongoing sexual relationship" with Cantrell. Vappie and Cantrell each have denied that allegation.
It's undisputed that the two spent many hours together while Vappie served on her security detail. And Vappie, who has retained former U.S. Attorney Harry Rosenberg, is under investigation over some of that work.
His timesheets show him getting paid for lengthy shifts, including hours when he was alone with the mayor?at her city-owned apartment at the Upper Pontalba building.?
After an internal police investigation that a federal judge rebuked this month, finding that Vappie received favorable treatment, Vappie was returned this year to the mayor's security team.
Sources with knowledge into the federal investigation into Vappie say authorities are looking not just at Vappie, but at some of those who supervised him – perhaps in hopes of working their way up the chain of command.
It's not clear whether prosecutors are seeking to show that Cantrell herself had a role in Vappie's police assignments, or in endorsing whatever he entered on his timesheets. With internal police investigators, Vappie referred to Cantrell as "my boss, which is the mayor."
New Orleans mayor pays image consultants
Authorities also have continued to elicit information from Tanya Haynes, who for years served as an image consultant for the mayor. Cantrell paid Haynes and her company, Jolie Image Consulting, at least $291,059 between late 2017 and late 2022, according to her campaign finance reports.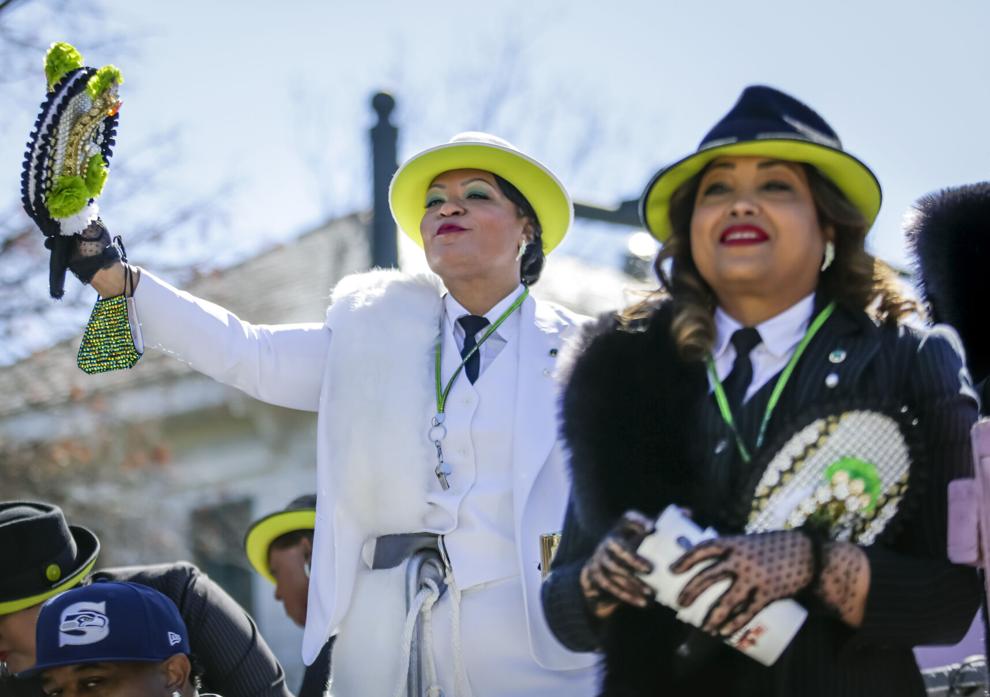 Over the same span, Cantrell paid approximately $51,000 to two other image consultants, Nakia Cameron and Erica Warren, the records show. The bulk of that money went to Warren.?
"My client has been cooperative with whatever investigation the government has engaged in, to the best of her ability," said Haynes' attorney, Clarence Roby. "We will continue to cooperate as best we can."
Roby declined to detail the government's continued interest in Haynes but said: "I have not been made aware my client is a target of any type of criminal investigation."
Cantrell's spending on image consulting ticked up steadily during her time as mayor. In 2018, she was spending less than $3,000 a month on the service; by late 2022, she was spending an average of more than $8,500 a month on image consulting.
The last payment Cantrell's campaign made to Haynes' company was on Sept. 30, 2022, records show. That was around the time that news broke that federal authorities were scrutinizing Cantrell, and in particular, her dealings with Haynes.
Purchases at kitchen store, high-end boutiques
Late that month, federal prosecutors sent a grand jury subpoena to a Metairie business, BC Kitchen and Bath, related to purchases made by Haynes there. Among other items, the subpoena asked for records related to a $2,000 charge to a JP Morgan account in November 2020.
Ballin's, a high-end clothing boutique where Haynes sometimes shopped for items for the mayor, also received a subpoena around the same time, according to a source with knowledge of the subpoena. That subpoena sought information about dresses, gowns and tops that Haynes bought for Cantrell to wear at high-profile events, including an outfit she wore to meet the king and queen of Spain when they visited New Orleans in 2018, the source said.
Ballin's is represented by attorney Laura Cannizzaro Rodrigue, the daughter of former Orleans Parish District Attorney Leon Cannizzaro. Rodrigue, a former prosecutor herself, has been a vocal critic of Cantrell. Earlier this year, Rodrigue represented the organizers of an unsuccessful campaign to recall the mayor. Gov.-elect Jeff Landry recently named her to his transition team.