In the spring of 2022, state and local economic development officials perked up at a huge opportunity for the former Avondale Shipyard site.
A new battery storage company called Form Energy was looking for a site for a cutting-edge manufacturing plant. The company proposed spending upwards of $750 million and employing 750 people.
T. Parker Host, the company that owns what's now known as the Avondale Global Gateway, teamed up with state and local officials to woo the company to set up shop there, emails show. They signed nondisclosure agreements and submitted a bid.
They appeared to be a strong contender. At one point, a Form Energy executive wrote to a site developer at Host in an email, saying, "We are excited about the Avondale Site, the community and the oysters."
But in the end, Form Energy decided to repurpose an old steel mill in West Virginia instead.
More than a dozen prospective companies have made similar overtures since Host acquired the former shipyard in 2018. Emails received from Louisiana Economic Development through a public records request, along with interviews, show that manufacturers, renewable energy companies and even a Volkswagen car import project put Avondale on their list before going elsewhere.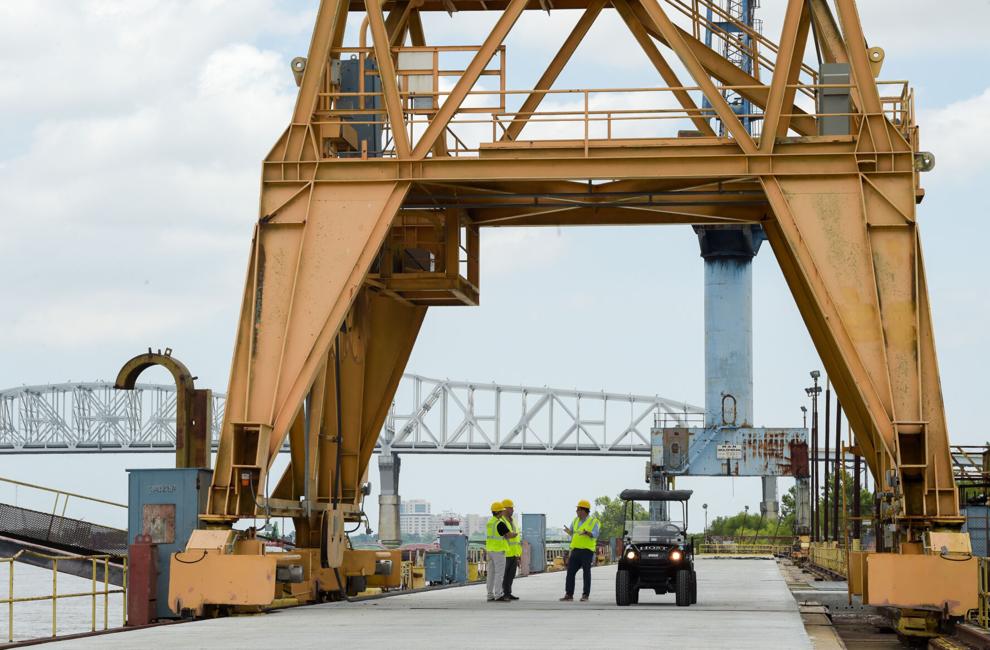 The documents provide a rare look at the economic development projects that never reached the finish line.
The fact that Avondale officials came close multiple times has given some economic development officials hope that a transformational tenant will eventually arrive. Consultants hired by the Port of South Louisiana, which is seeking to buy the Avondale site from Host for $330 million, believe the site has potential to be the region's "premier maritime industrial park."
At the same time, the missed opportunities raise questions about whether the Port of South Louisiana will be able to usher in dramatic growth at the site — something it must accomplish to handle the more than $360 million in debt it plans to take on for the purchase.?
Big vote looms
T. Parker Host, a private equity-backed firm, bought the property five years ago for $60 million and spent $90 million cleaning it up. Company officials say Avondale is already a "profitable center of commerce" and that T. Parker Host employs 300 people there.
Ahead of a crucial Bond Commission vote on the deal, set for Sept. 21, Host has released a presentation touting its three main tenants as catalysts to further growth at the property: food processor TOP Vegetable Oils, construction materials producer SESCO, and a Gulf Wind Technology training and research center. Adam Anderson, chairman and CEO of Host, said in an interview that Host itself will also be something of an "anchor tenant."
Instead of focusing on landing a big fish, Anderson said the company is now going after "industry clusters" at the site, drawing several companies that benefit from being near each other and shipping channels.
"By partnering with the Port of South Louisiana, we will accelerate the development," he said.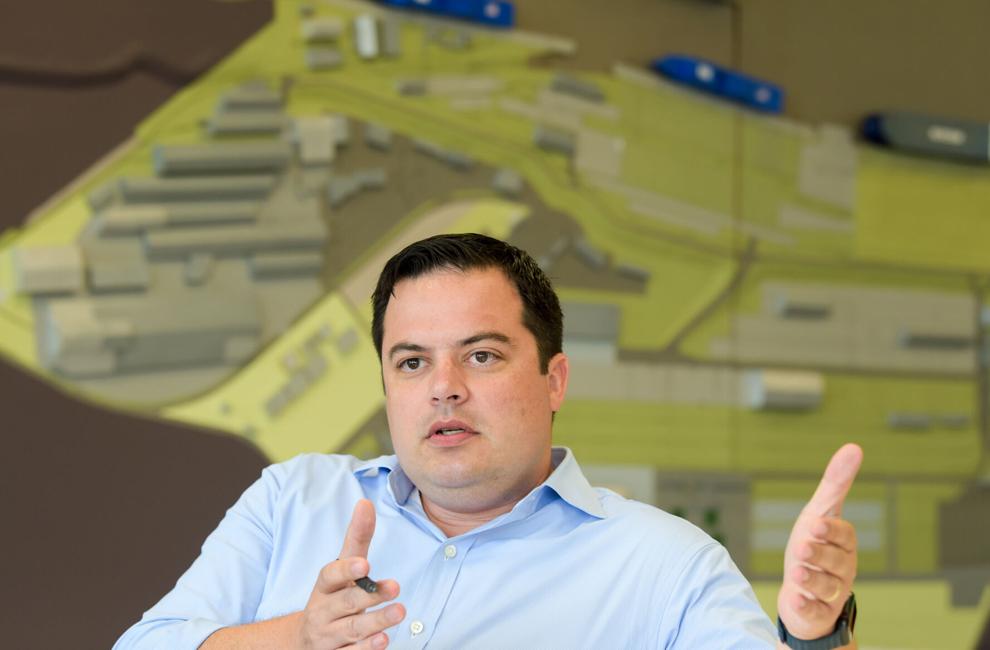 Records from LED show that in recent years, several companies were excited by Avondale, which has access to the Mississippi River, a railroad and Interstate 10. In some cases, companies balked at lease rates they saw as too high, though Host said it is competitive for companies seeking deep water, rail and highway access.
Jerry Bologna, head of the Jefferson Parish Economic Development Commission, which has helped pitch companies like Form Energy, said the site has key advantages.
"Almost every prospect that has come through the site has (Avondale) at the top of their list from a logistics and offerings standpoint," he said. Renewable energy prospects in particular have led to fruitful discussions, he said.
Bologna said he hasn't been privy to the final-stage negotiations, which is when some of the deals fell apart. He said Avondale scored "very highly" on the Form Energy deal, but the companies don't often tell local officials why they lost out. He doesn't believe a lack of incentives is behind the missed opportunities. West Virginia offered Form a $290 million incentive package; it's unclear what Louisiana offered.
Avondale made it to the final three potential sites for "project metal," an unnamed prospect. Delta Biofuels looked at Avondale for a renewable fuels manufacturing project, but ultimately chose Iberia Parish.
An alumina-cement production plant from a company called Calucem — which emails show was looking for a site with mines nearby and without organized "opposition to quarry-related activity" — chose New Orleans East over Avondale. An Italian company called Cimolai considered building a pipe manufacturing plant there in 2020.
None of the companies responded to messages seeking comment.
The missed opportunities only reflect companies that interacted with Louisiana Economic Development, which declined to comment. Host spokesperson Jeff Keever said the number of prospects who have considered the site show it's competitive, adding that "HOST is selective in who it works with."
Lofty goals
Reports conducted on behalf of the Port of South Louisiana to justify its acquisition of the property argued that Avondale has potential. A Latter & Blum report found the financial position of the facility could quickly improve if they landed a company willing to build a specialized operation bringing in new cargo.
At the same time, the report found the site needs significant capital improvements to be competitive, including investments in rail expansion, docks and other projects in order to attract tenants. It also found competing cargo terminals will be a challenge.
A report by Martin Associates said the TOP Vegetable Oil project was "suspended" after the contractor left the project. The report was also skeptical about the purchase price, indicating it should be as much as 50% lower than the initial $445 million figure.
The financing model projects revenues at Avondale will dramatically increase over the next 10 years, allowing the port to pay off the debt. If the port is to make the project work, it will need to attract major tenants that will pay more in rental revenues each year, among other things.
Host has long said its 20-year plan for the site involves creating 5,269 jobs and bringing $36.1 billion in investment. It claimed the port will be able to cut the 20-year time frame "in half" by providing more certainty to prospective tenants and more easily landing grants to pay for capital improvements.
Port of South Louisiana spokesperson Micah Cormier said if the port owns Avondale, it will "unlock resources and opportunities not available at the property now."
He said the port's focus will be on job creation, compared to Host's profit motive, and that the port will be able to tap into government funding to fund the needed capital improvements.