Troy Cooper talks about the smell of sewage the way a sommelier describes the aroma of a fine wine.
"On a treatment plant like this that is aerated, you should have more of an earthy — in a way, a bit of a swampy?— odor. Not like a septic odor, per se," he said, standing next to a St. Tammany Parish home's malfunctioning septic system. "So this is a little smellier than normal. But to the untrained nose, you don't know if that's an appropriate smell or an inappropriate smell."
Untrained or not, it was clear that something was amiss.?Sewage pooled in the grass near the system's access hatch. It was leaking downhill into a neighbor's yard, and, ultimately, would make its way into the Tchefuncte River. From there, it would flow downstream into Lake Pontchartrain.
And there was, in fact, a fairly rancid — if slightly swampy — stench.
As the owner of Cooper Septic Service, a fourth-generation family business, Cooper is on the front lines of St. Tammany Parish's sewage problems, which have proliferated in recent decades alongside the construction of subdivisions that aren't connected to municipal sewer systems. The parish estimates that there are 36,000 home sewer treatment systems, commonly referred to as septic systems even if they aren't technically conventional septic tanks.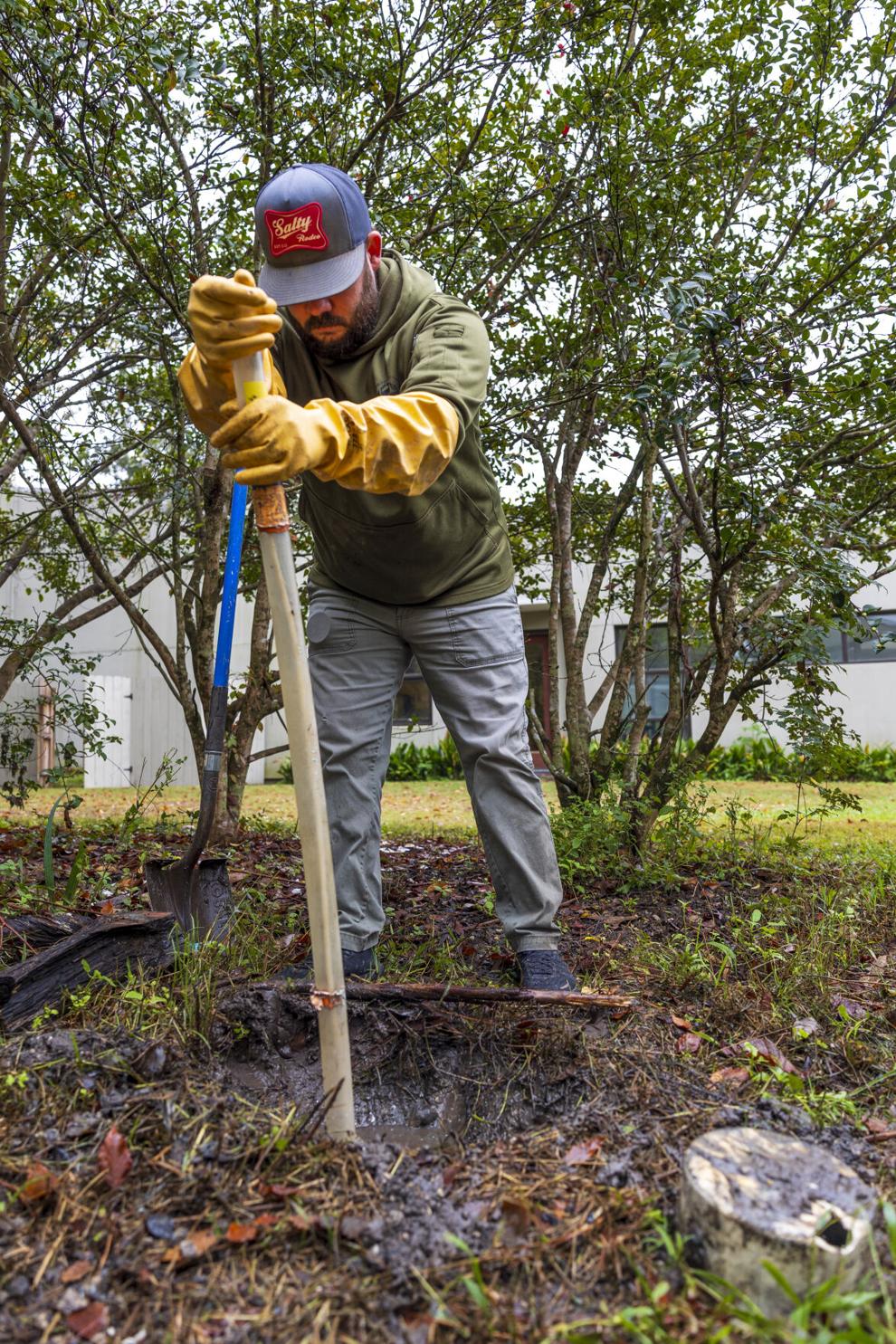 St. Tammany Parish has more of these systems than any other parish in the state. And half of them may be malfunctioning.
Cooper was in the field one recent Wednesday, as he is most days, trying to fix the problem, one faulty treatment system at a time.
"I'm not someone who's so righteous as to say, 'We've got a big mission here at Cooper Septic Services — we're going to save Louisiana's oyster beds,'" he said. "But in the end, it does all lead to that."
Many homes in unincorporated St. Tammany Parish rely on what professionals like Cooper call "aerobic treatment units." They work by pumping air into raw sewage, which activates bacteria to help break the sewage down before it is discharged into the environment. Traditional septic systems filter the sewage down into soil — but the dense red-clay laden dirt along much of the northshore is too impermeable for treated sewage to drain into.
In order to treat the sewage, the aerators — essentially small electrical air pumps — need to be in working order, and these systems require regular maintenance to function properly. Sometimes the problem is as simple as the homeowner accidentally unplugging the aerator. Sometimes, as was the case on Wednesday, a tank needs to be pumped out. Other times, the whole system needs to be replaced.
Fixes can be simple and cheap, or costly and labor intensive.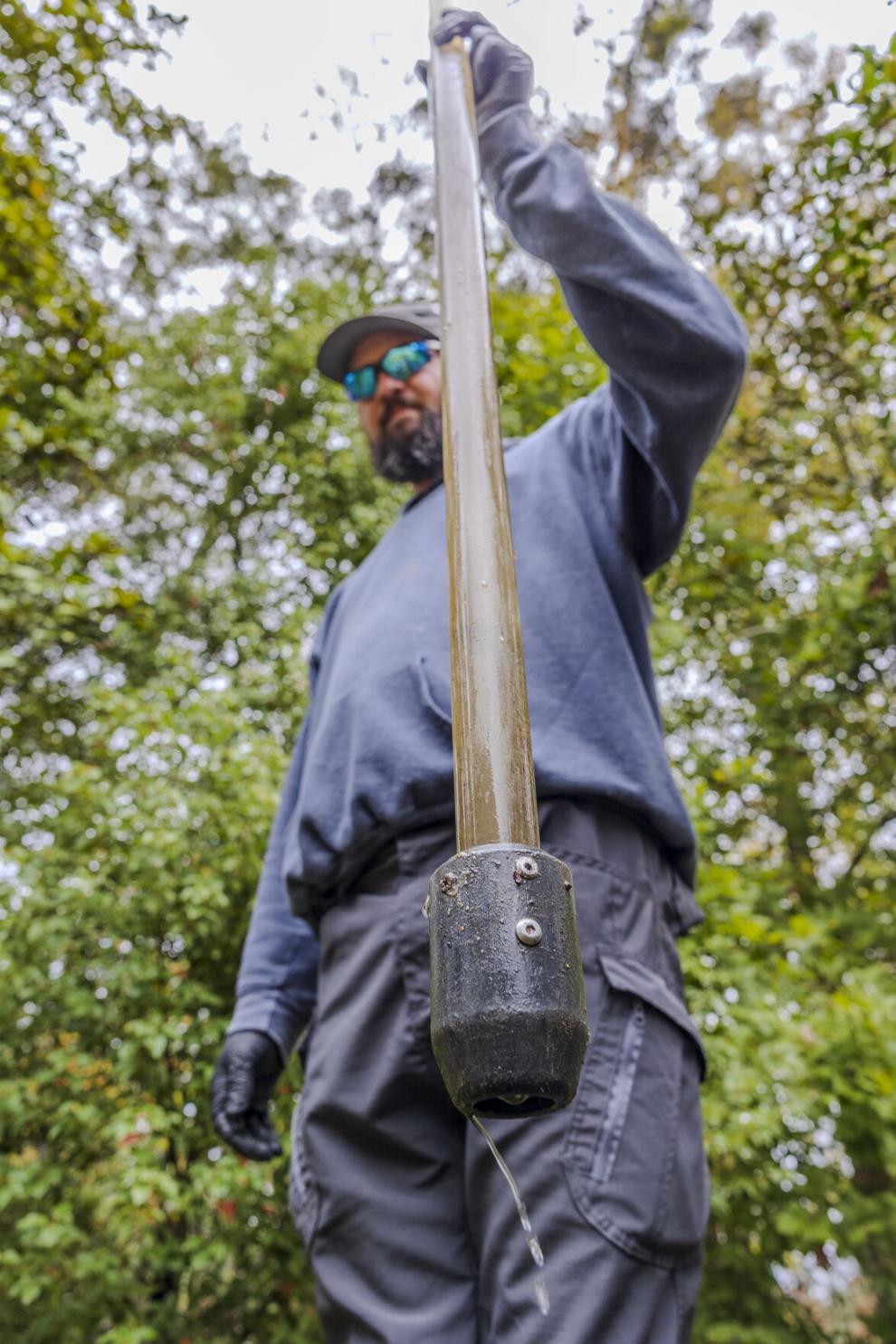 Often, Cooper said, he'll show up to a customer's home, identify a problem and cost to repair it, and the client will simply opt not to fix it. Under current regulations, Cooper's clients can choose not to open their wallets and allow the improperly treated wasterwater to flow from their systems instead.
A proposed ordinance before the St. Tammany Parish Council aims to provide some level of government oversight.?The ordinance, put forward by outgoing Parish Council member Rykert Toledano, would require every home treatment system in the parish to be inspected every three years. Without that ordinance in place, the parish only inspects the systems when there's a name change on the electric bill.
"We have some rentals and we see them every year," said Tim Brown, director of the parish's Department of Environmental Services. "Then we've got tens of thousands of other systems out there that we've never laid eyes on."?
Some residents worry about the costs of the inspections, which Brown's staff would carry out for $100 each. There's technically a law on the books already that allows the parish to charge homeowners $100 a day, up to $10,000, if their system is malfunctioning.
"I've been here 22 years.?I can't think of a time that we've actually ever used those provisions because we always work with the homeowners. Our goal is not to beat people over the head with this," Brown said. "But we do have that stick if we need it."
The cost of repairs is borne by the homeowner, though there is public assistance homeowners can apply for to help.?
Brown also only has four employees trained to do the inspections. They would have 36,000 septic systems to inspect.?
"We're going to have to go slowly," he said. His department plans to do only 400 inspections next year, should the ordinance pass, as a kind of test run before they push ahead with the rest of the inspections.?
Water testing confirms that pollution from these septic systems is sullying the parish's waterways.
Once a week, Jack Connolly, a field coordinator with the Pontchartrain Conservancy, drives along the northshore as part of his job, collecting water samples to test for pollutants.
Connolly filled a tiny beaker with water off the boat launch in Madisonville one recent morning. "I'm just going to take these samples, put them on ice and then I'll be off to the next spot, which is up in Covington," he said.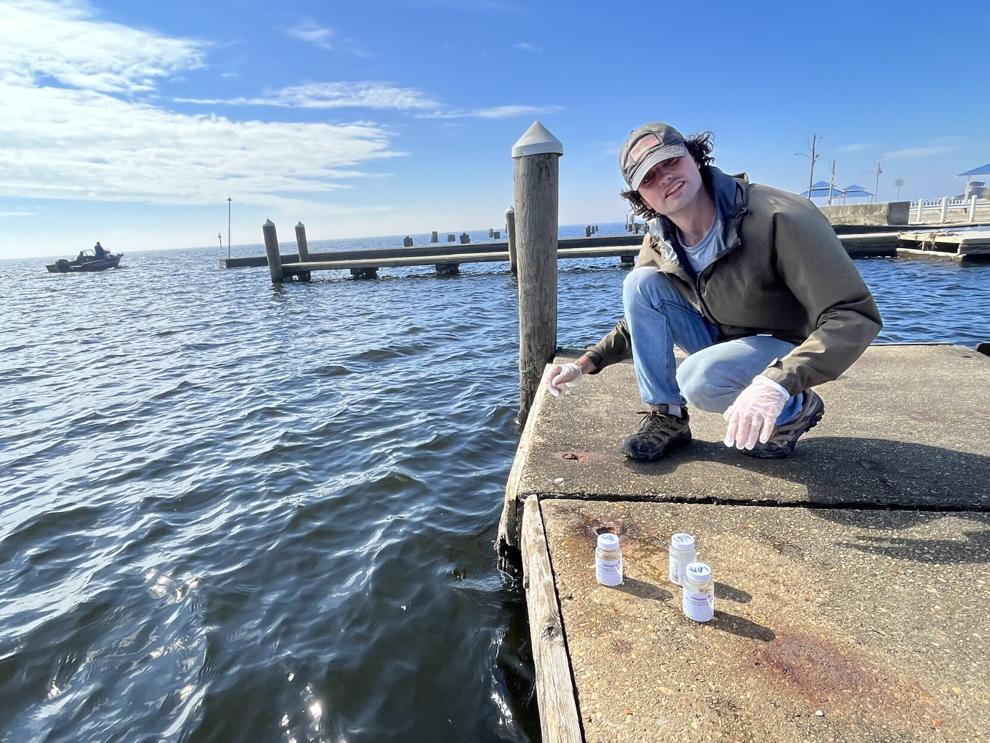 Last week, the water was dirty. At Fontainebleau Beach in Mandeville, the water had three times the federal Environmental Protection Agency's limit for enterococci, bacteria whose presence indicates that there's fecal matter in the water. Northshore Beach, near Slidell, had about 70 times the EPA limit.?
But the sewage problem isn't just about the health of the parish's rivers and streams. Kevin Caillouet, the head of St. Tammany Parish's Mosquito Abatement District, has become a vocal proponent of the proposed?ordinance, which he sees contributing not just to environmental health, but human health, too. That's because the mosquito that transmits West Nile virus likes to breed in polluted water.
Having raw sewage in the parish's drainage ditches "creates a massive mosquito problem," he said at a recent public meeting.
Meanwhile, even Cooper isn't totally sold on the effectiveness of pumping air over raw sewage to treat it before releasing it into the environment.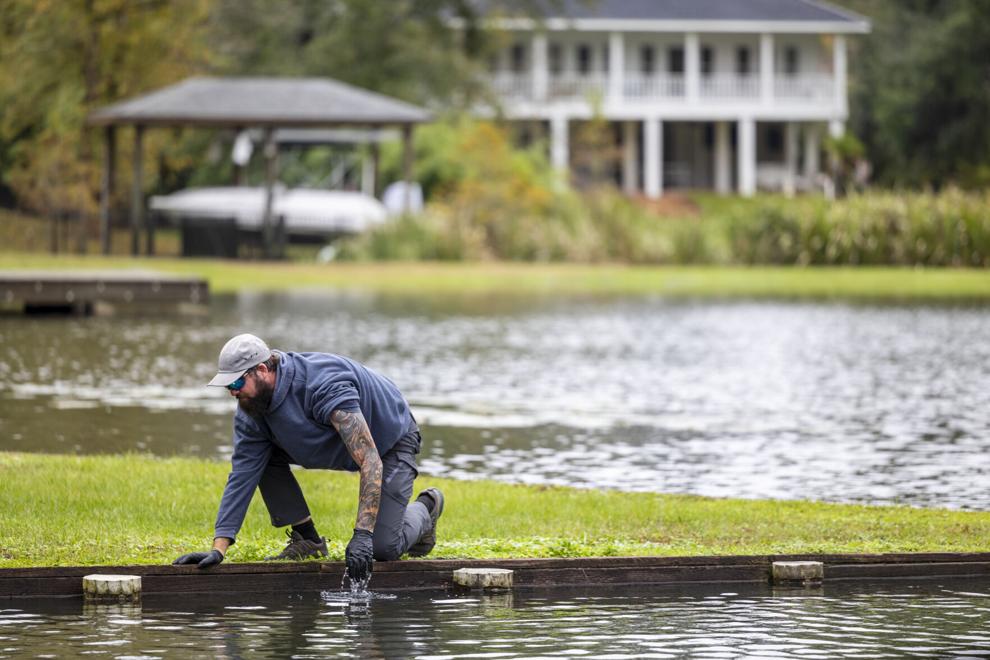 "Man, I've seen hundreds of these systems in the last seven years," Cooper said. "Realistically, I don't think they process waste like they're supposed to."
Instead, he thinks that even when they're working properly these septic systems may still be polluting. The long-term solution to the problem might be to connect as many homes as possible to municipal sewer systems, and treat the sewage at a plants, rather than at individual homes.?
On the job he was working, meanwhile, his employees were looking for the pipe that carries the treated sewage from the system into a nearby waterway. After walking up and down river's banks, they spotted bubbles and there it was: a pipe, running along a boat dock, seeping wastewater into the Tchefuncte.