A two-alarm fire that consumed a Mt. Airy home last week, killing a woman and her two young children, was likely started by a malfunction in the electrical wiring around the kitchen stove, the Louisiana State Fire Marshal's Office said Monday.
Investigators can't yet say what went wrong with the wiring, but they determined the fire started in the kitchen area, Spokesperson Ashley Rodrigue said.
Quintella Chopin, 38, her daughter, J'irmani Edwards, 7, and her 2-year-old son, Therrill "T.J." Edwards Jr., were unable to escape their burning garage apartment in the 100 block of Marigold Street early Wednesday morning, authorities said.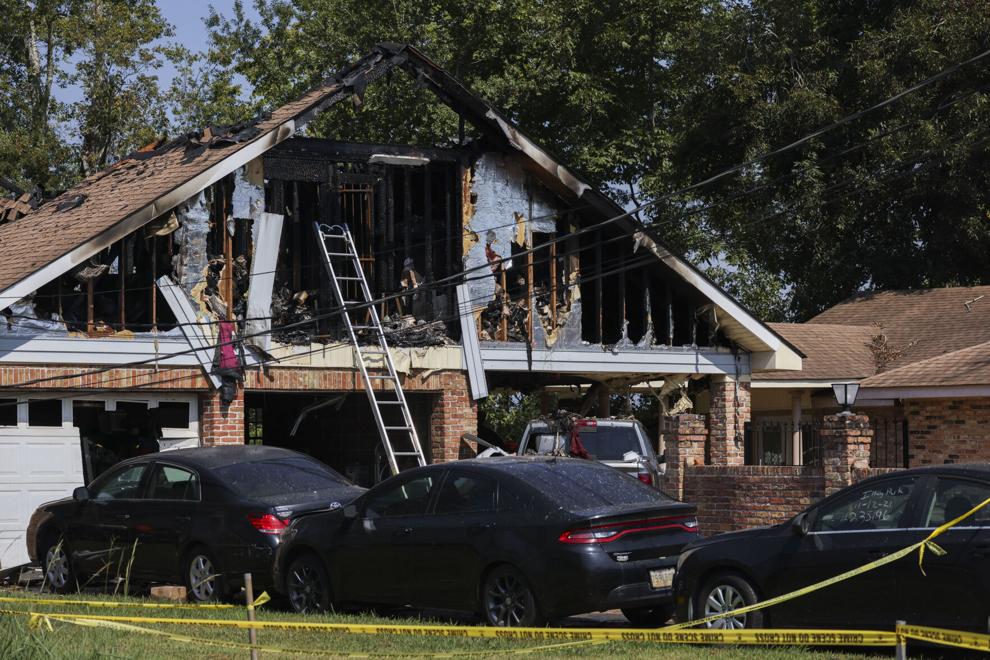 A passerby spotted the flames about 3:40 a.m. and pulled over to try and alert the residents. He woke Trevor Edwards, 42, the children's aunt who lived next door to the apartment.
Flames had fully engulfed the residence by the time Trevor Edwards made it outside, she said. Billowing smoke kept her and other relatives from entering the apartment through a back staircase.
The structure of the house collapsed, preventing rescue by St. John the Baptist Parish firefighters and hindering their efforts to recover the family's bodies, authorities said.
Once the flames were extinguished, it took crews several hours before they could remove the victims . T.J.'s body was found near the back door at the top of the stairs, the only way into and out of the apartment, authorities said.
His mother was a few feet away in a bathroom, while J'irmani's body was in a bedroom, authorities said.
The Edwards' apartment did not have any working smoke detectors. Officials with the State Fire Marshal's Office stressed the need for such alarms, which Rodrigue said could mean the difference between life and death, especially at night when most residents are sleeping.