Lisa Bucci's bumpiest flight happened when she flew above a hurricane?— on purpose.?
"Scientists on the ground were telling us it was going to be rough, and then there was a downdraft and everything that wasn't strapped down was in the air," she remembered. "We call it a 'yard sale.' Everything kind of gets flown around inside the plane."
She was there for a reason. It was September 2021, and Bucci, a research meteorologist and former member of the specialized unit known as the Hurricane Hunters, was on board the "Kermit" as it flew above Category 4 Hurricane Sam.
The unusually long-lasting tropical system churned through the central Atlantic Ocean and underwent rapid intensification before finally dissipating more than two weeks after forming.
On Bucci's flight, among the equipment suddenly floating away was the nursing gear she was using to collect milk for her newborn.?
"I just remember trying to catch it, hoping it doesn't hit anyone," she said.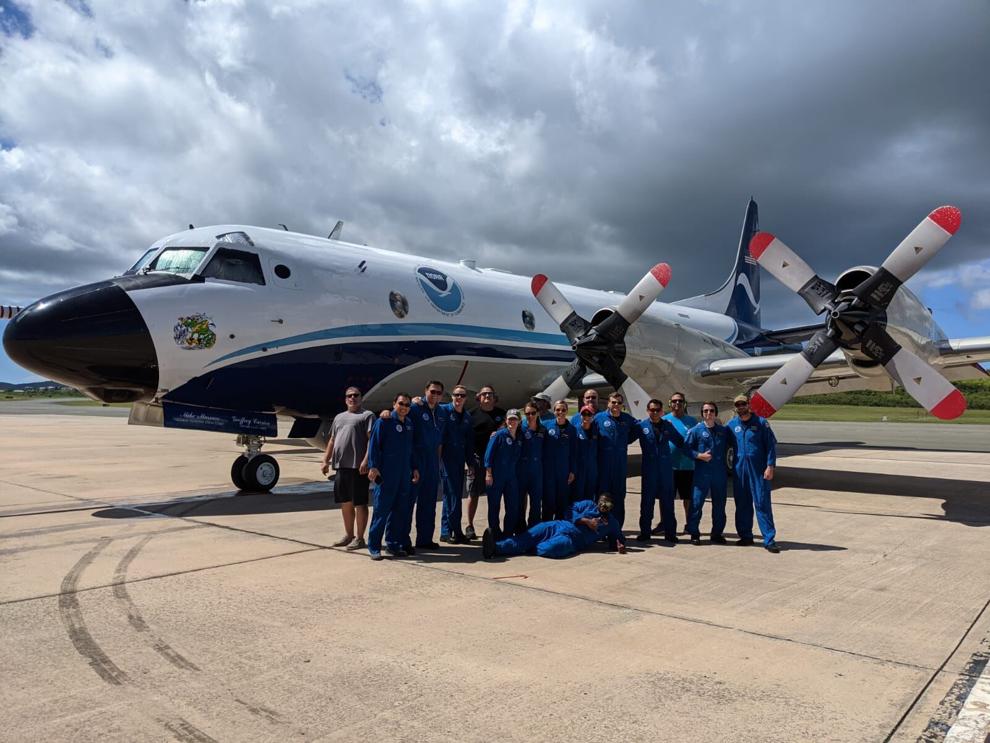 It didn't, and she and the rest of the crew quickly returned to their data collection duties.?
Sam was the last hurricane Bucci flew through during her 10 years with NOAA's Atlantic Oceanographic and Meteorological Laboratory. In 2022, the trailblazing scientist traded her flight suit for a spot in the National Hurricane Center's forecasting bullpen. That made her only the second female hurricane specialist since the center's Hurricane Specialist Unit was created in 1969.
During that last mission, she sat at her station aboard NOAA's WP-3D Orion plane and released dropsondes, an instrument package in a cardboard tube that floats beneath a small parachute. The package drops through the hurricane to collect key wind, barometric pressure and moisture data to update hurricane forecast models.
By then, Bucci was an experienced Hurricane Hunter. Her first flight was for Hurricane Isaac in 2012.
"I remember the talk on the plane, that they had been calling the Coast Guard and other rescue units off their routes because of the storm surge, and I felt, 'Oh, my gosh, I'm flying over that,'" Bucci remembered.
It wasn't what she expected.
"I applied for the job thinking it was going to be a programming meteorologist, a desk job," she said. "But when I got there, Shirley Murillo, deputy director of the Hurricane Research Division, asked me if I wanted to fly, and I said, 'Yes, I'd love to. I can do this!'"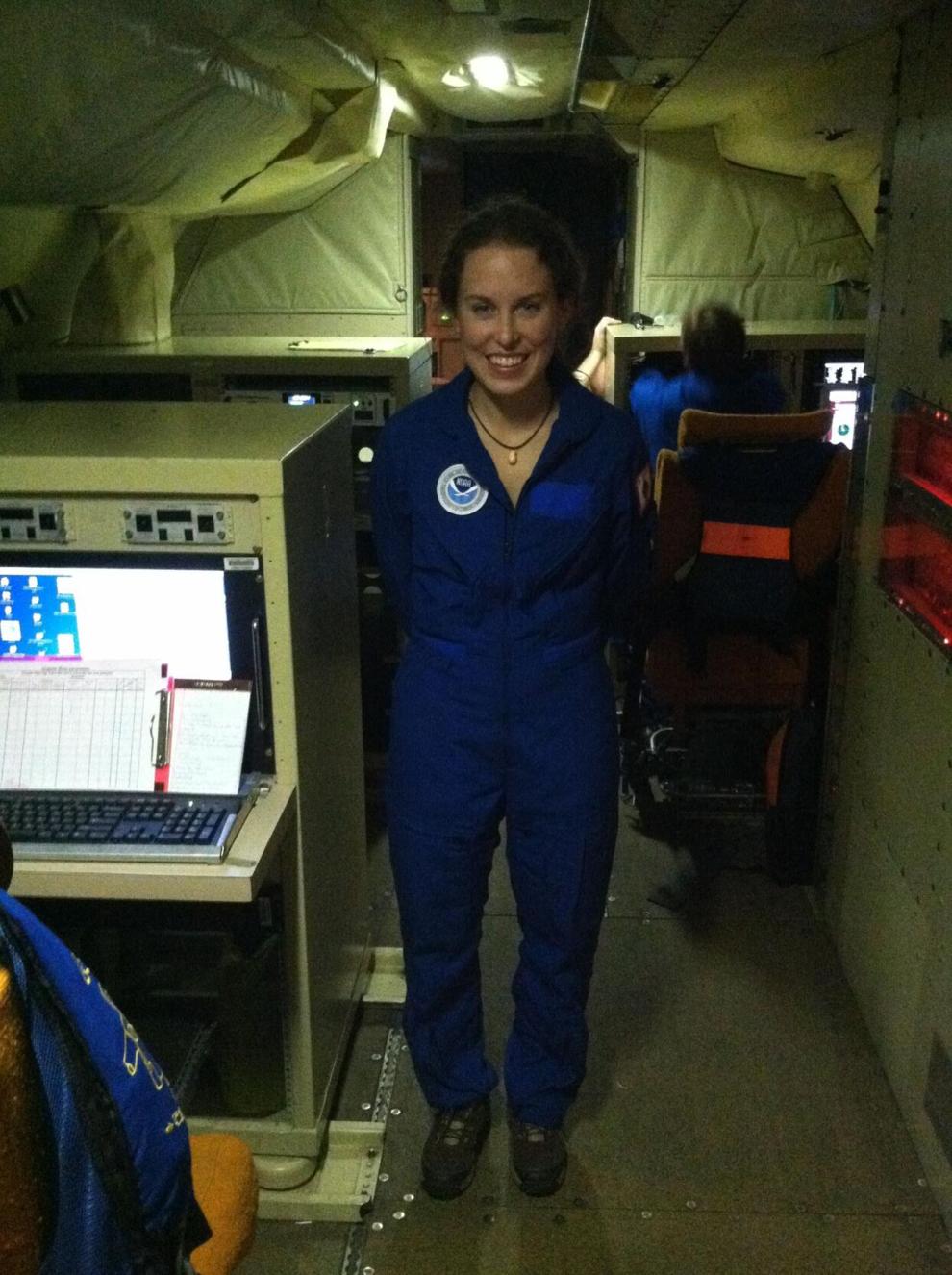 Among her tasks were the collection of detailed information from instruments aboard the plane or those dropped into the storm from the plane. She also helped find ways of testing new equipment to determine whether it could improve the information collected from above the storms that would be sent to complex hurricane forecasting computers.
Her work with airborne Doppler radar helped better describe how wind and air surrounding hurricanes and between their bands of storms participate in shaping a storm's rapid intensification. A dissertation she wrote explaining the use of the instrument was instrumental in her obtaining a doctorate in meteorology at the University of Miami.
"I think one reason they brought me on board is to have me bring the lessons I learned on the aircraft about forecast data to improve how we develop our forecasts here," she said of her current job.
The hurricane specialists develop packages of written and visual forecasts over six-hour periods when tropical systems are active in the Atlantic and eastern Pacific oceans. Bucci has written forecasts for storms in both oceans over the past two years.
"The tropical weather outlooks are published every six hours, so you're always looking at the clock," she said. "That's the biggest shift mentally for me, doing things on deadline, making sure information is coming in at a certain time. It's challenging."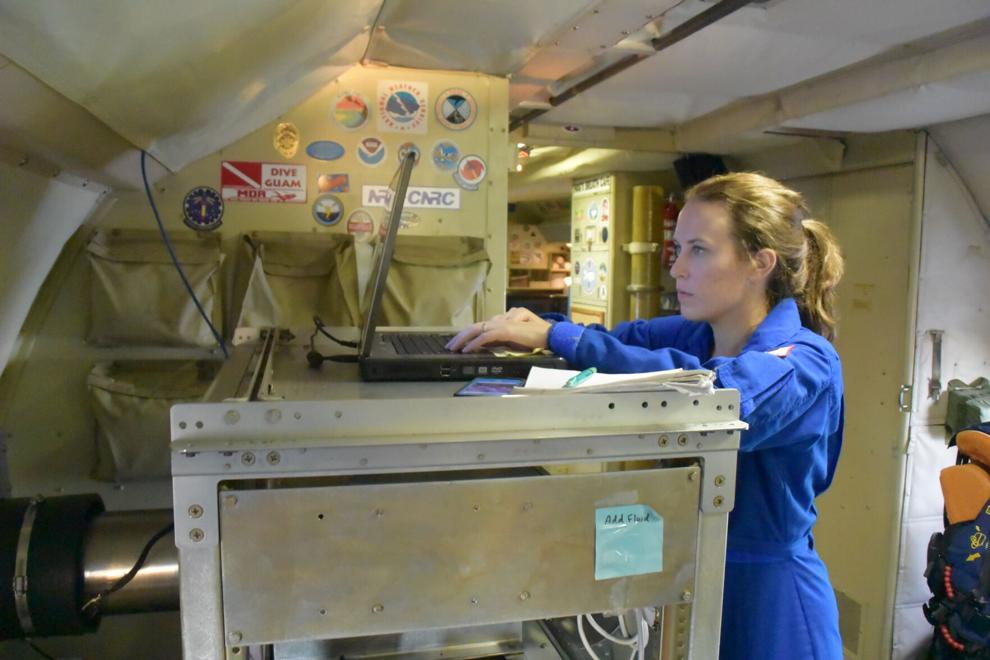 The forecast period begins with a look at the current conditions of the storm, about three hours before the outlook is published.
Forecasting models collect data from other sources, including Hurricane Hunter planes if they're flying through and around the storms. Other sources include unmanned vehicles that collect data on the water's surface and underwater sleds that dive below to collect information such as water temperatures.
"All the different models return information about where they think the storm is going and its intensity, and from there we have to make the forecasts. Each situation is different, and each model handles each situation differently. So we're often looking at a blend of models, and not just one specific model, because many times they don't agree," she said.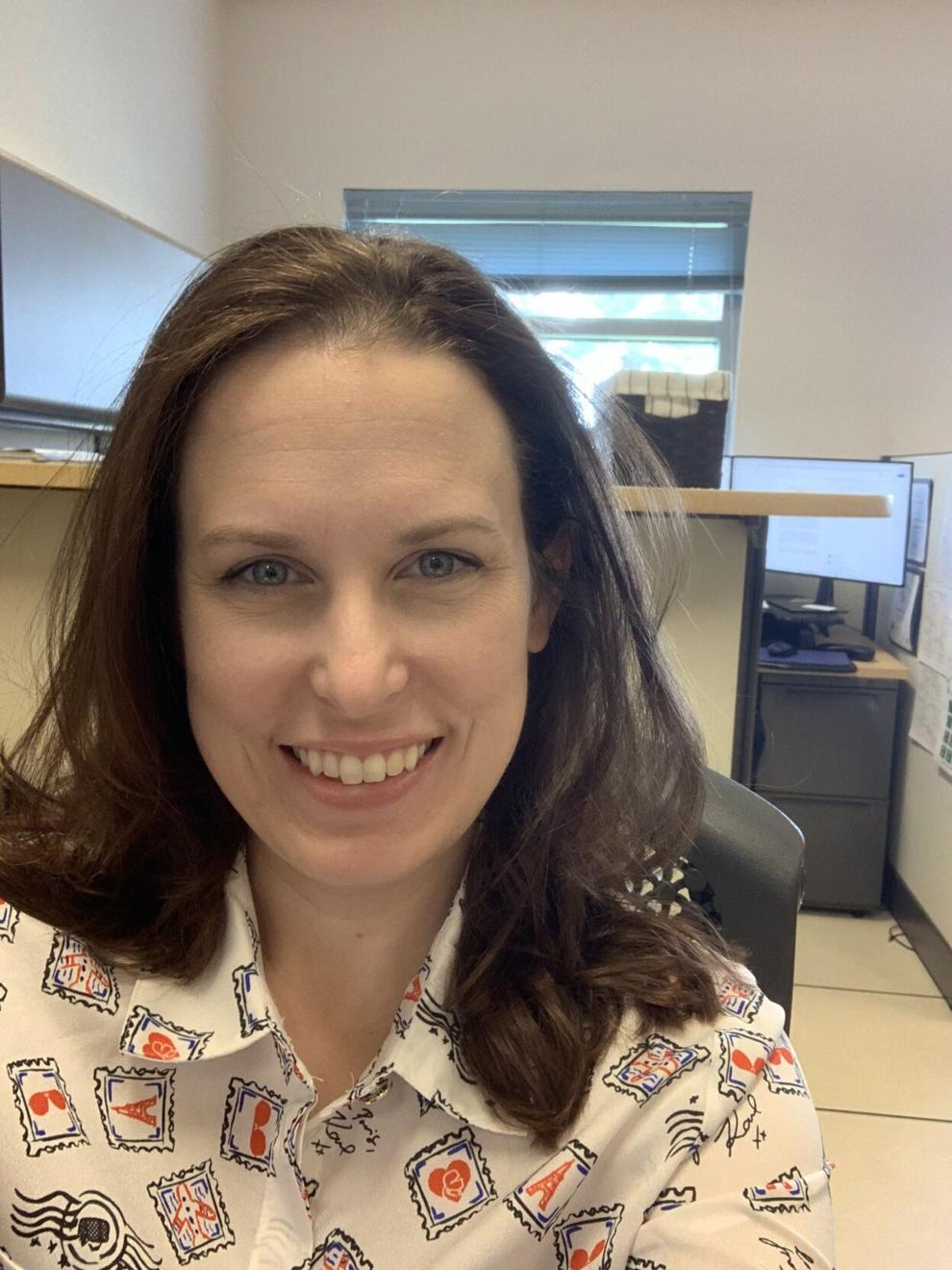 Forecasters also are connecting with meteorologists with local U.S. forecast offices or with forecasters in other countries, comparing the modeling results to come up with the most likely forecast points.
"We'll have conference calls that most forecasters will join, and then we'll talk over the results, what changes to expect, what watches or warnings might be needed, or changes in those watches," Bucci said.
The end products are a suite of written and graphic forecast messages that are then posted on the hurricane center's website and distributed electronically to the public, including to television and radio stations.
Bucci hopes more women can follow her path into meteorology at both NOAA's research division and the hurricane center.?
"I'd like to see more women feel comfortable applying for these jobs," she said. "It was not my specific goal to push for more women in these roles when I applied for this job, but it certainly would be nice to see."
A native of Rochester Hills, Michigan, Bucci, 38, has a bachelor's degree in atmospheric science from the University of Michigan, a master's in meteorology from Florida State University and a doctorate in atmospheric sciences and meteorology from the University of Miami.
For Bucci, meteorology is also a family affair. Her husband, Matt Onderlinde, is a meteorologist based at the National Hurricane Center building on the campus of Florida International University in Miami-Dade County, Florida.