Some things are exactly what they appear to be. Many things aren't. But sometimes, paradoxically, both are true at the same time.?
Take, for example, the Camp Street lighthouse, as it is colloquially known.?
Standing proudly and nobly among its architectural neighbors, it is — with the exception of the Gothic spires of St. Patrick's Church a half-block away — easily the most distinctive building in its little stretch of the Central Business District (aka the American Sector, aka Faubourg St. Mary, née Faubourg Ste. Marie).?
At the same time, it appears totally and completely out of place, located fully a half-mile from the Mississippi River, the nearest body of water.?
That's because, despite its familiar form, the Camp Street icon was never intended to be a navigational signal. But it was a beacon nonetheless, the metaphorical kind.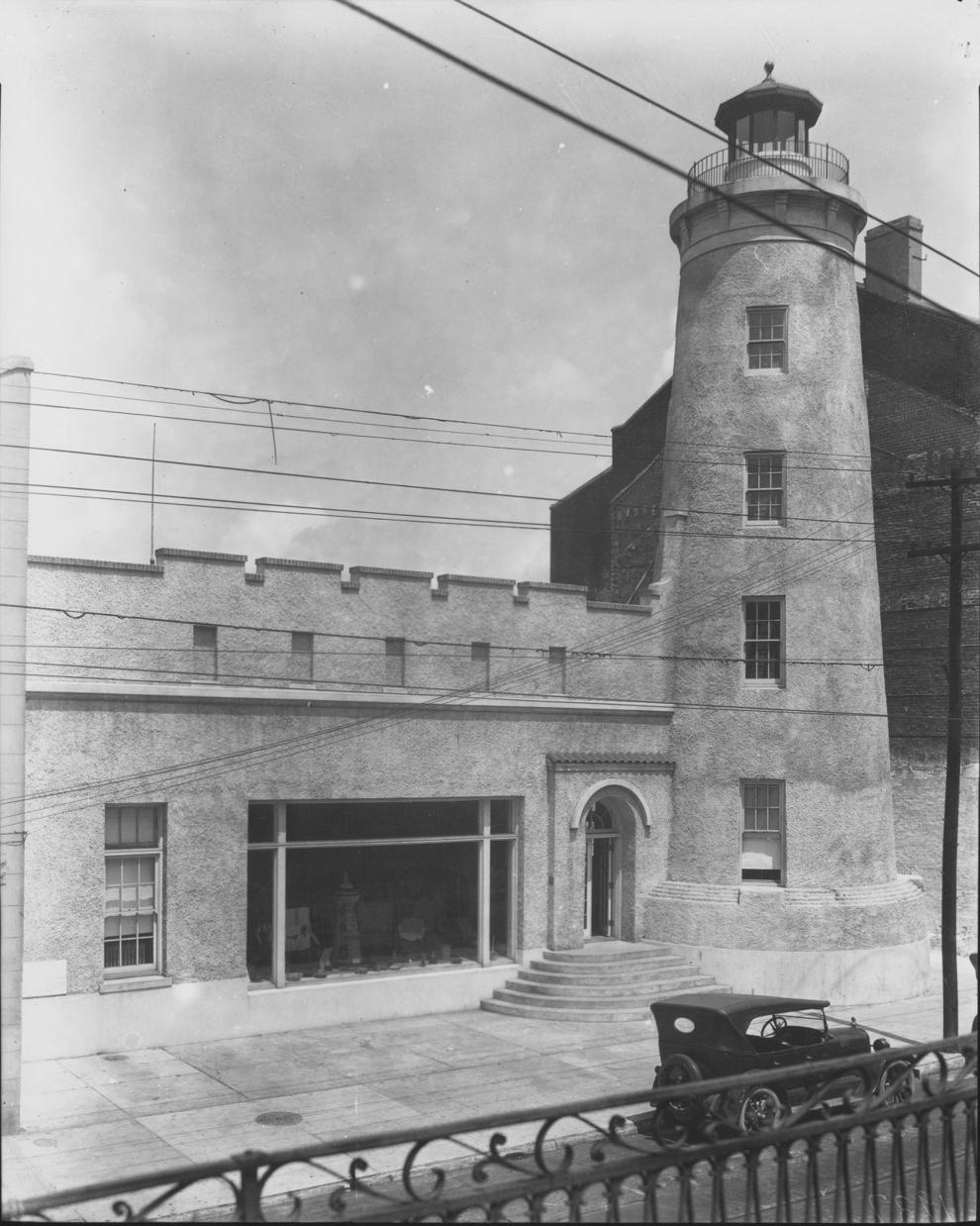 Helping the visually impaired
As with the Eli Lilly Building, another Camp Street structure that was covered in this space last week, it was a former home to Lighthouse Louisiana and its visually impaired clientele.?
Not only is it one of three former homes the group kept on Camp Street, and not only is it hands-down the most eye-catching of those three, it's also one of the few buildings in town whose construction led directly to the awarding of The Times-Picayune's venerable Loving Cup, awarded annually since 1901 to a noteworthy civic activist.?
To tell its story, we'll wind back the clock to 1915 and the establishment in New Orleans of the Louisiana Commission for the Blind. Its first home: a small shop at 1336 Camp St., where seven blind workers caned chairs and manufactured brooms and mops.?
It quickly outgrew those quarters, a recurring theme in the group's history. Fortunately, early advocate May Collins had an in with then-Mayor Martin Behrman, who was her uncle.?
Her pleas to Uncle Marty resulted in the commission's move in 1919 to the city-owned Howard Annex, which stood next to Gallier Hall, which then was City Hall.?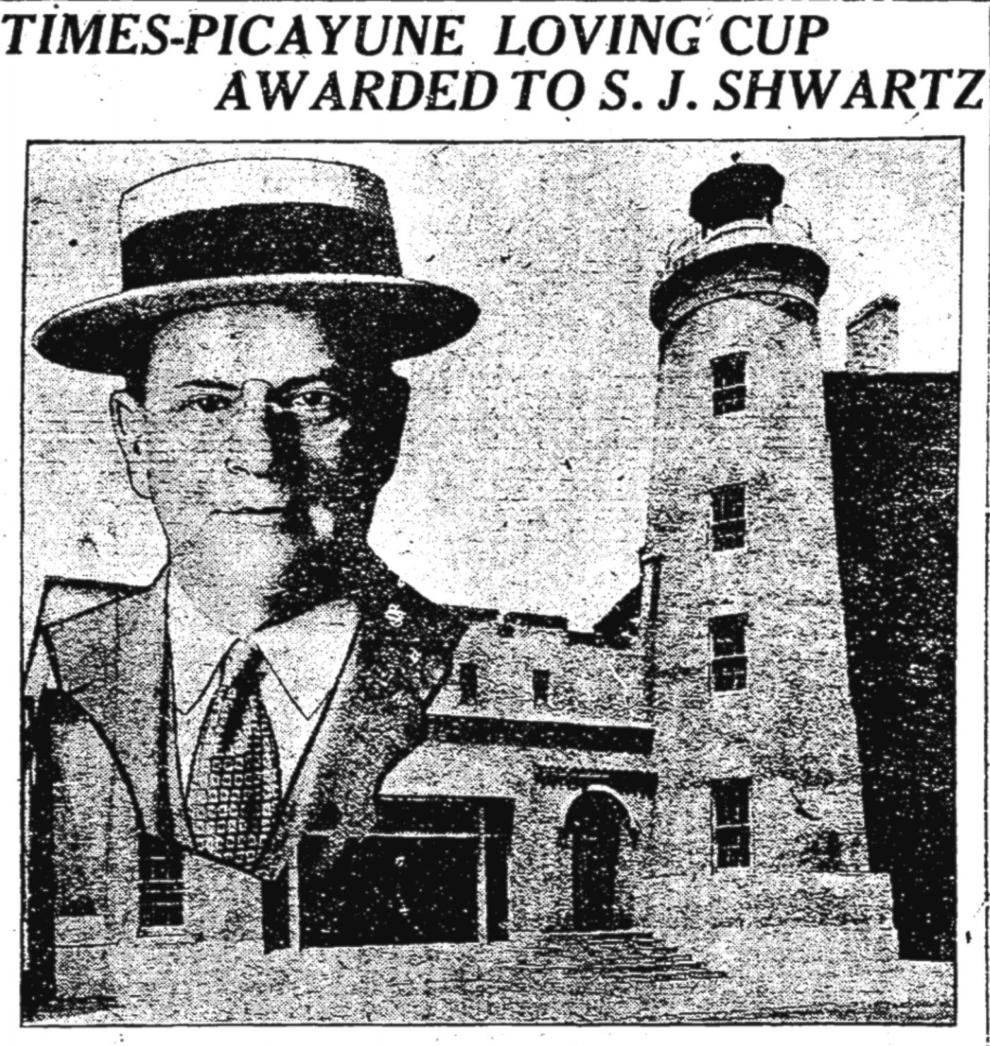 Fast growth continues
But the group — which would eventually become the Lighthouse for the Blind, and is currently known as Lighthouse Louisiana — continued to grow. Basketry and rug-making were added to the products its members made, with local department stores stocking their wares.?
"Upstairs, fine marble bathrooms became workshops for broom-making," read a description of their time at the Howard Annex as published in 1948 in The Times-Picayune. "Every nook and cranny of the old home was put to good use by those interested in helping the blind workers produce salable goods."
Soon enough, they were out of space again, with its membership swelling by 1923 to nearly 14,000 and its broom- and mop-making operations having been moved to an old firehouse on Calliope Street.?
In the hopes of solving its space issue once and for all, the commission had by then launched a fundraising drive to build a new home. That campaign's chief champion: Maison Blanche department store President S.J. Shwartz, who adopted it as his pet cause, eventually serving as the commission's president.?
That fundraising effort netted some $30,000, much of it from "penny boxes" placed in shops around town. It was enough to buy and demolish an existing building at 743 Camp St. while plans were drawn up for a new purpose-built space.?
A bright achievement
On Christmas Eve 1923, the cornerstone for that new space was laid, with Shwartz selected to do the honors, using a silver trowel provided by Maison Blanche.?
Then-Mayor Andrew McShane delivered a speech. Christmas carols rang out, "led by some of the leading soloists in the city," the Picayune reported. Most importantly, work started on the building.?
Designed by noted local architects Emile Weil and E.A. Christy, the one-story main structure would feature a showroom window on its fa?ade, showing off various items for sale.?
Inside, storerooms, offices and workshops outfitted with modern machinery would provide the space the organization so sorely needed, some 10,000 square feet in all.?
Measuring roughly 80 feet on Camp Street, it extended some 150 feet back, all the way to Church Street, providing — in keeping with the practice of the day — a separate entrance for Black workers, for whom the rear of the building was reserved.?
Its most prominent feature, though, was that 65-foot-tall lighthouse, reportedly modeled on the Milneburg light and which really lit up, as a symbolic beacon of hope.?
Originally housing executive offices, it was built of a locally manufactured sand-lime brick known as Everstone, a product of the American Brick Co., and covered in stucco.?
Generosity rewarded
On May 14, 1924, it finally opened its doors. Two months later, Shwartz was awarded the Loving Cup.?
"Mr. Shwartz has given generously of his time, of his means, and of his ability to alleviate blindness and to cure it where it is curable, and particularly have his efforts been directed towards helping the blind to help themselves," the paper wrote in announcing the award. "His was the vision so splendidly realized in 1923 in the erection of the 'Lighthouse' to uplift those whose eyes are veiled in darkness."?
The Camp Street lighthouse served its intended purpose for a quarter-century, until 1948, when the organization — again in need of more space — sold it off and moved into the four-story, air-conditioned Ely Lilly and Co. Building just down the block.
In the years since, the old lighthouse building has served varied purposes: an equipment shop, a glass studio, an event space.?
Meanwhile, Lighthouse Louisiana is still doing its thing, advocating for the visually impaired from a campus on State Street at the river.
It doesn't have anything as cool as a 65-foot lighthouse but, regardless of what it looks like, it is still a beacon of hope.?
Sources: The Times-Picayune; The New Orleans Item; www.LighthouseLouisiana.org.
Do you know of a New Orleans building worth profiling in this column, or are you just curious about one? Contact Mike Scott at [email protected].
Over the past several weeks, we've taken readers of this column on a virtual stroll down Rampart Street of yesterday, with stops at Johnny's r…
The photo in the Library of Congress is labeled simply enough. Too simply to be useful, in fact.
In this space last week, we shined a spotlight on the 117-year-old Greek Revival building at 518 S. Rampart St. that, even in its current, pas…