The dahi puri from Indian food vendor Everything Spice gives a pop of crisp lentil cups and a flood of sweet, sour, savory flavors within.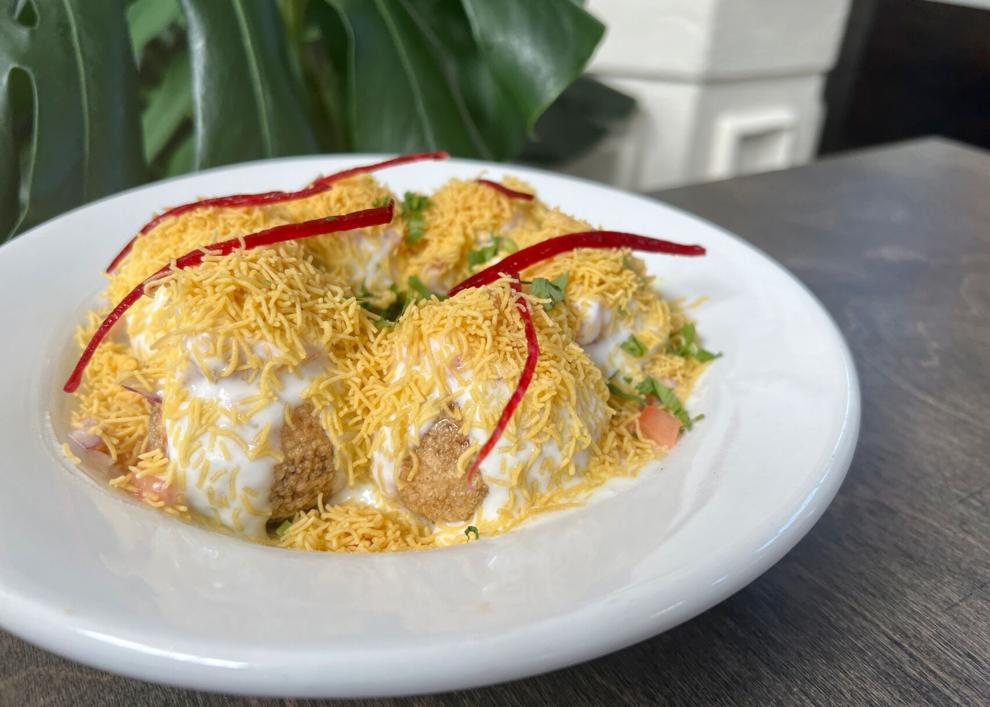 Falafel freshly made the Egyptian way at Dolma breaks open to reveal a vivid green interior and soft texture.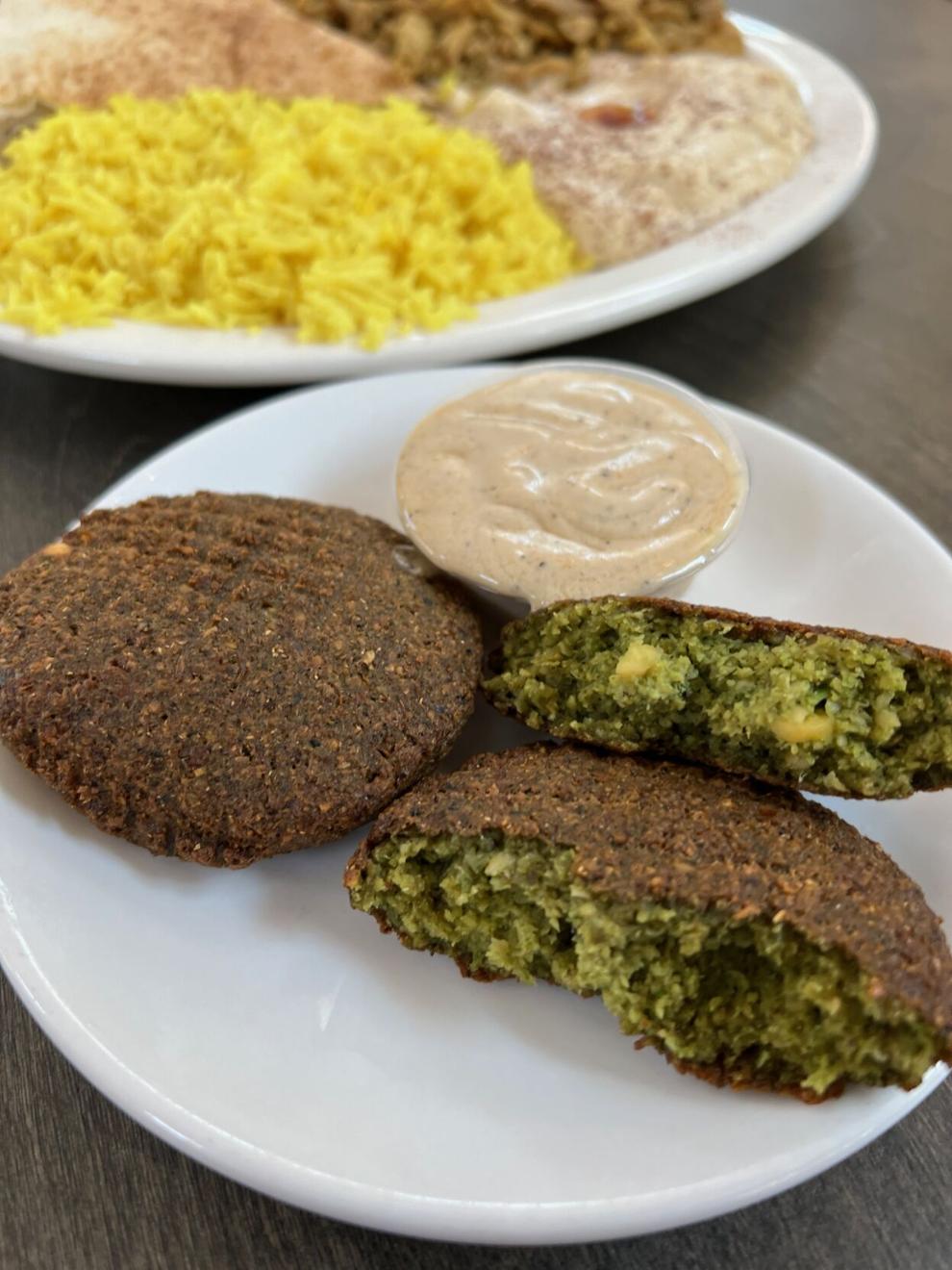 Let thohk sohn (a.k.a. rainbow salad) from Laksa NOLA brings a burst of Burmese flavor, bright with tamarind, thick with cool noodles and papaya and enlivened by chiles.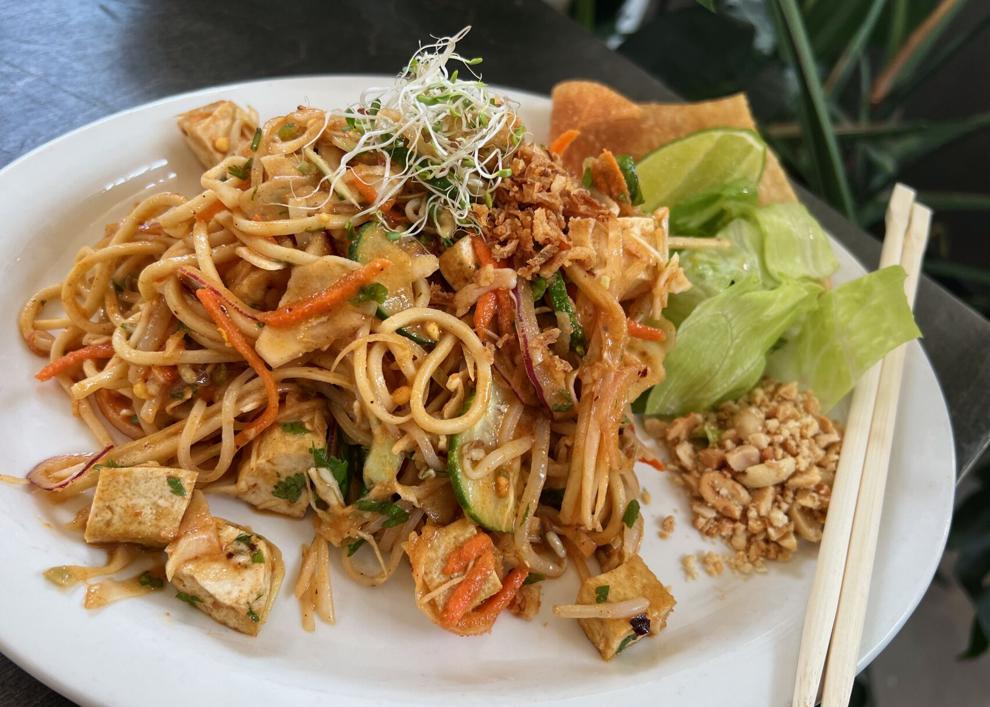 The Creole gumbo from Genevieve's is back-of-the-stove home cooking with a dark, iron-tasting dose of chicken gizzards in the roux.
These were some takeaways from tasting broadly around the vendors now cooking at St. Roch Market, as the historic public market-turned-modern food hall sits at a crossroads.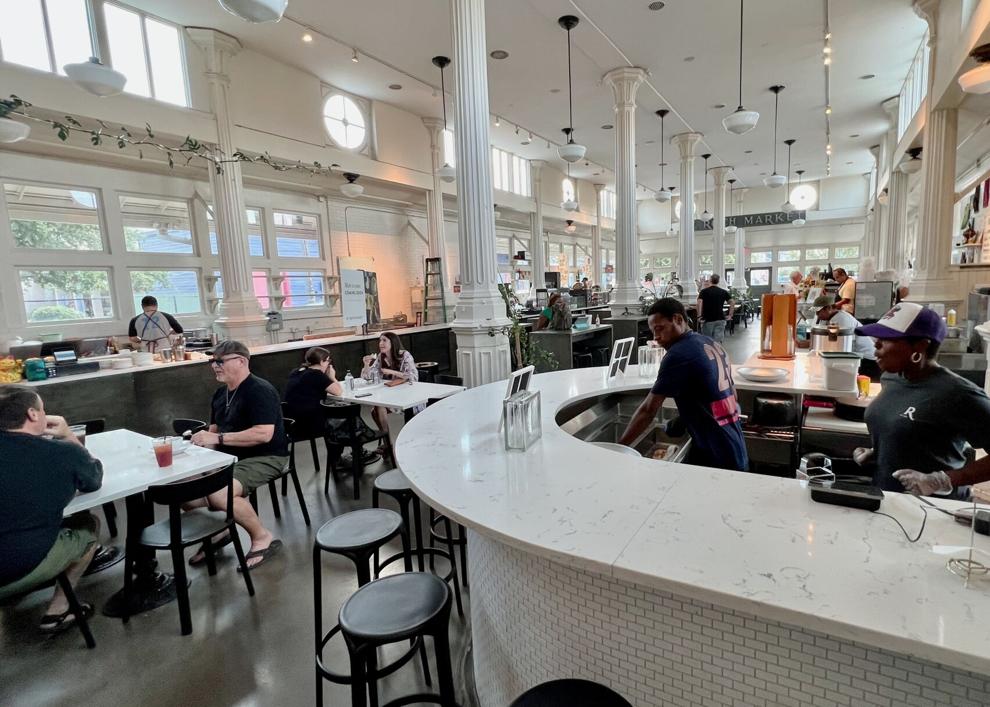 I also came away with a glint of optimism that a food hall on the brink of closing might just make the turn.
Signs of comeback?
St. Roch Market had been in a nosedive, but one of its vendors has stepped up to try to change that trajectory.
After seeing business tumble and vendors come and go, St. Roch Market was poised to close over the summer, as WWL-TV's Michael Perlstein reported in August.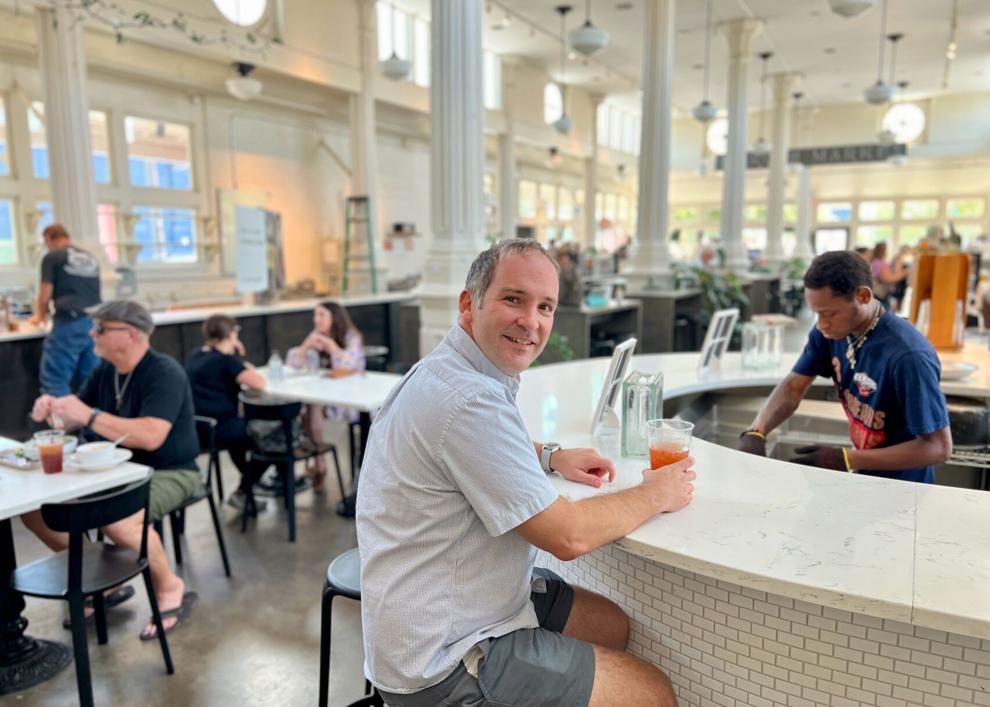 But now Kevin Pedeaux, of CR Coffee Shop, has taken over operations from Politan Row, the company that (under different names) has run the food hall since its debut in 2015 (for more on Pedeaux's decision and vision for the market, see my related story).
Pedeaux has seen the market through its ups and downs; right now he's trying to make sure it continues, anguished by the thought that the market could shutter again and sit empty as it did for many years before.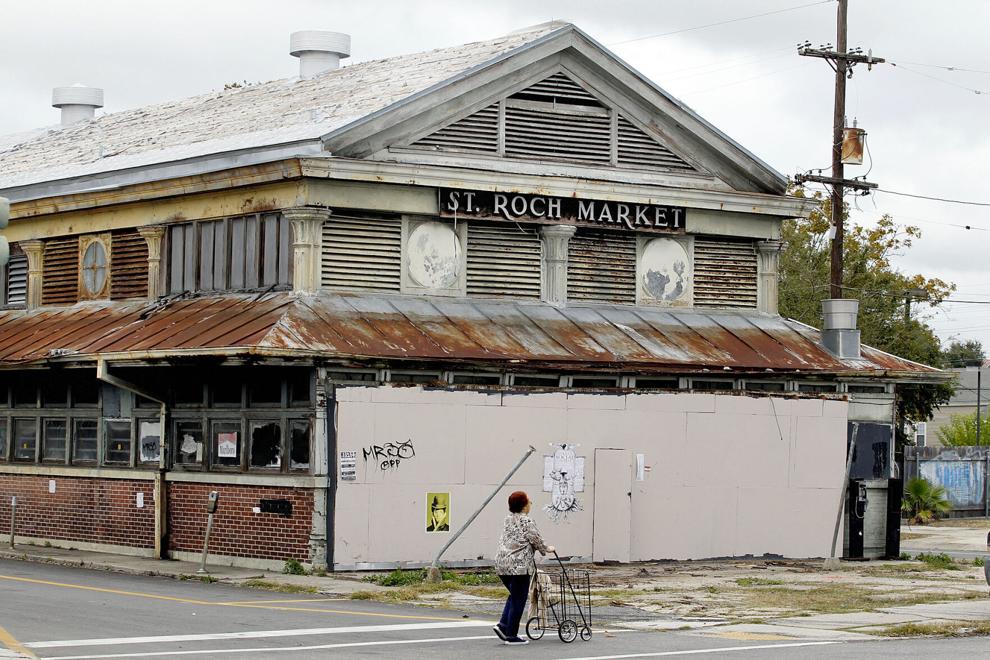 He's up against formidable challenges in that quest, but he's also focused on the best of St. Roch Market that he's seen as a vendor here. It's the energy of a public market, where people drawn for different reasons find themselves on common ground.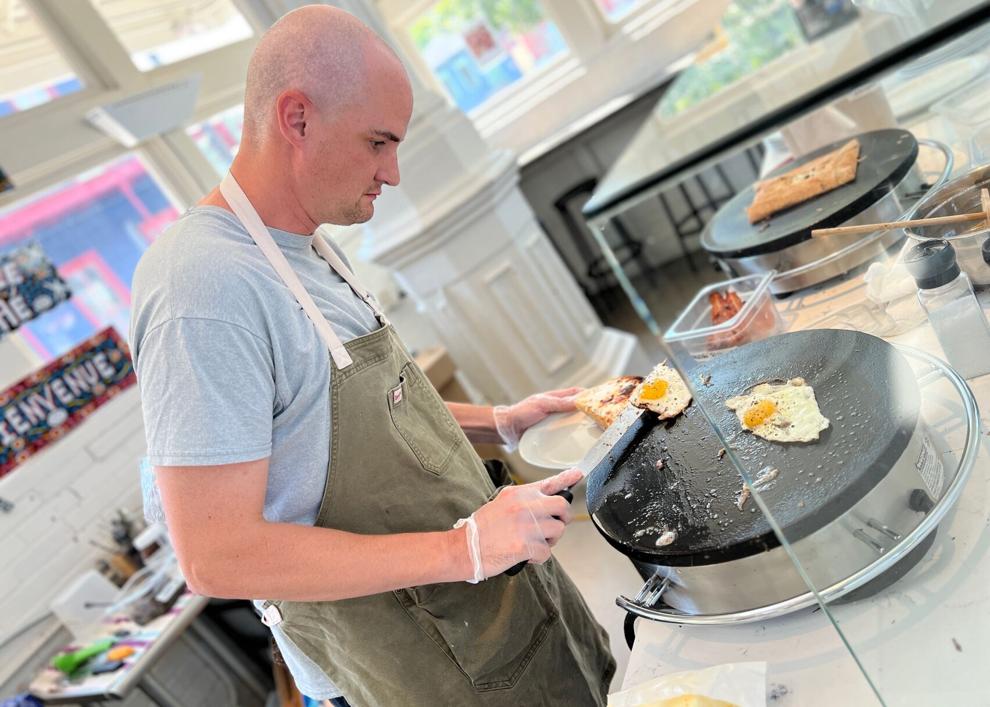 "The whole point is the mix of people, the mix is what makes the magic happen," Pedeaux said. "Having chefs in close proximity from all over the world is a recipe for really interesting things to happen."
'Back in the game'
I've been spending a good deal of time at St. Roch Market since Pedeaux took over, sampling dishes from the vendors, watching the interplay at work.
There's been a perceptible increase in people coming through at lunchtime, often groups of co-workers drawn for something quick and casual.
I've seen short-handed vendors helping each other out, hopping behind the register to ring up sales when customers approach but an operator is working in back. And I've seen St. Roch Market vendors from the past coming back around again, expressing interest in returning now that Pedeaux is running things.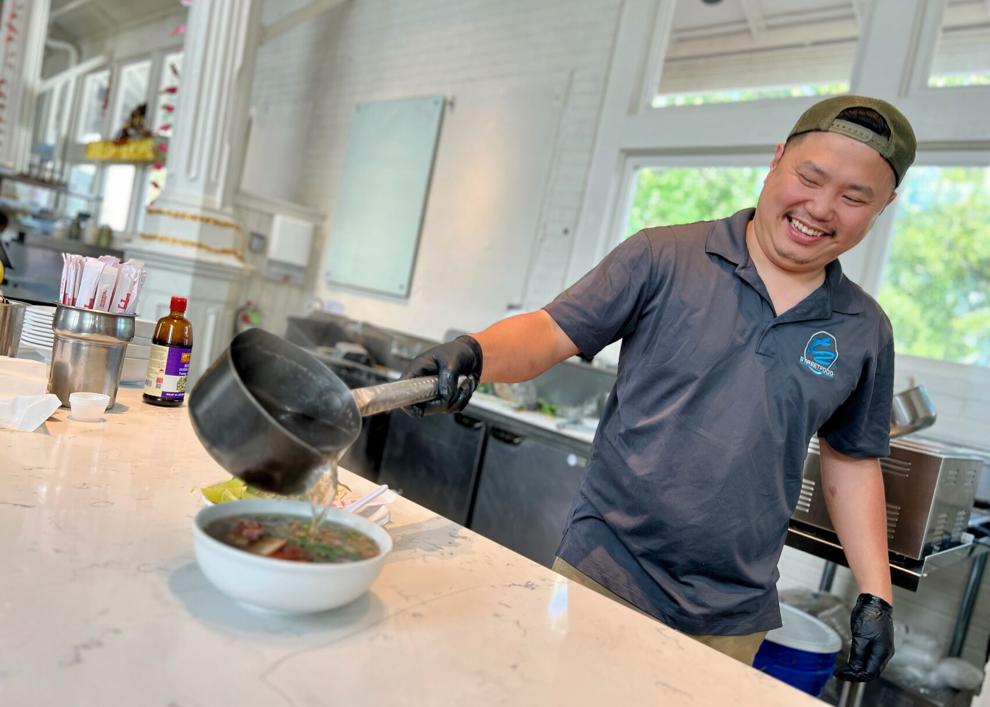 One has already jumped back in. Tung Nguyen started his modern Vietnamese stand T2 Street Food here in 2016 and later opened his own brick-and-mortar restaurant. That closed in 2022, but now he's cooking his distinctive smoked meat pho and roti tacos at St. Roch Market again.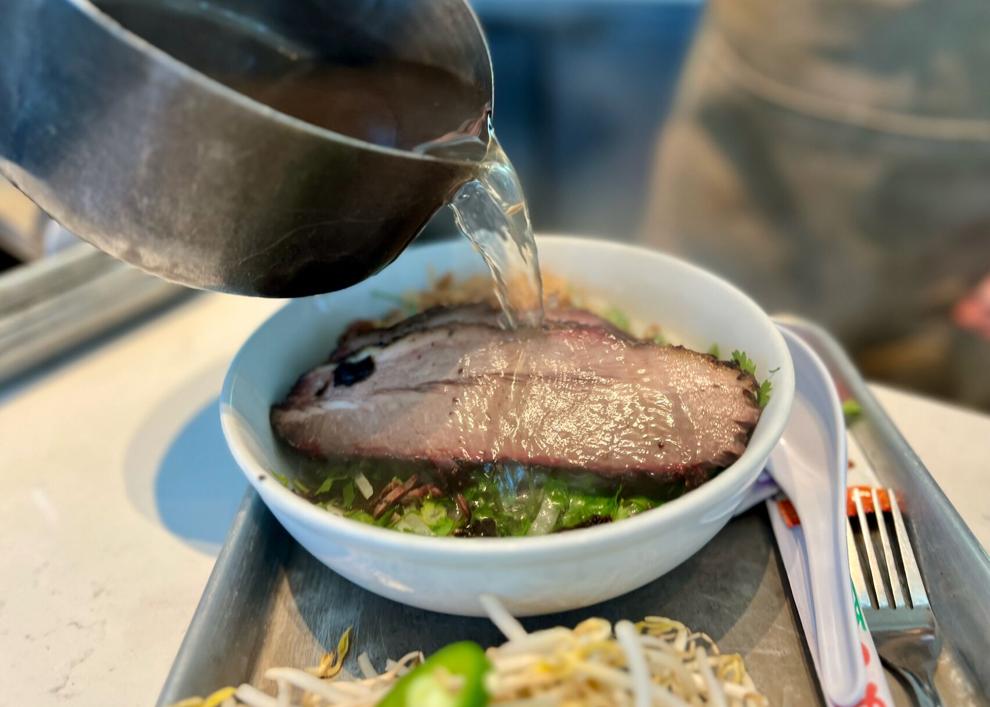 "I wanted to get back in the game, and this is the lowest-risk way for me to do it," he said (note: Nguyen is taking part of September off for a previously scheduled gig; he returns to the market in October).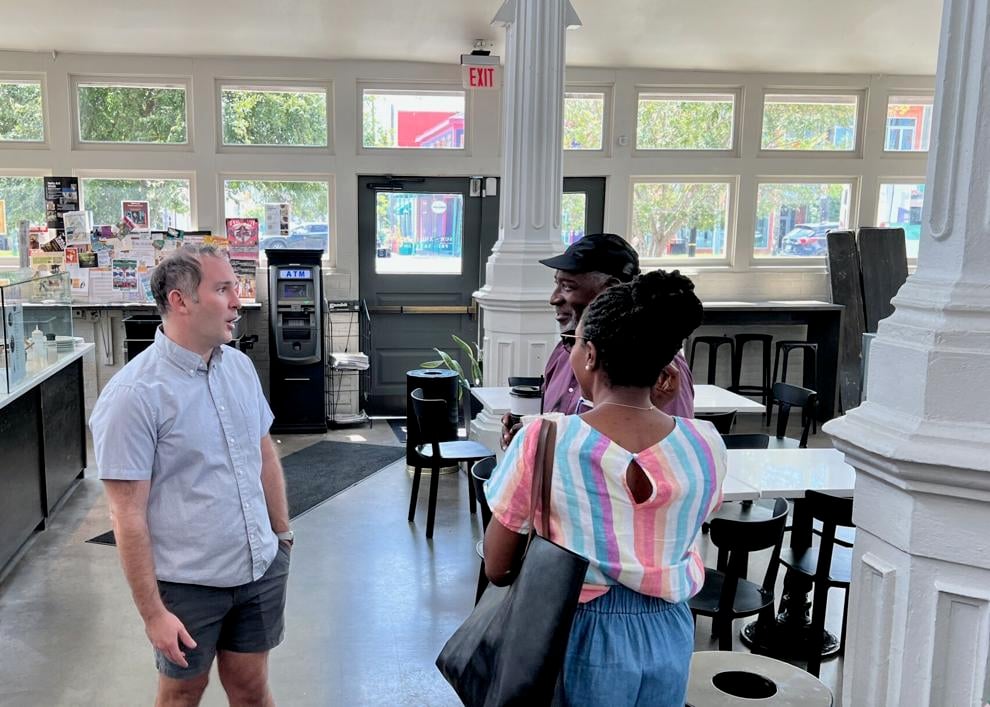 With the change in management, others are giving St. Roch Market a fresh look. And while the ranks of vendors here are slimmer than before, the nine now cooking provide plenty to try out.
Romping through the range
Any food hall needs a range of options to appeal to different appetites and needs.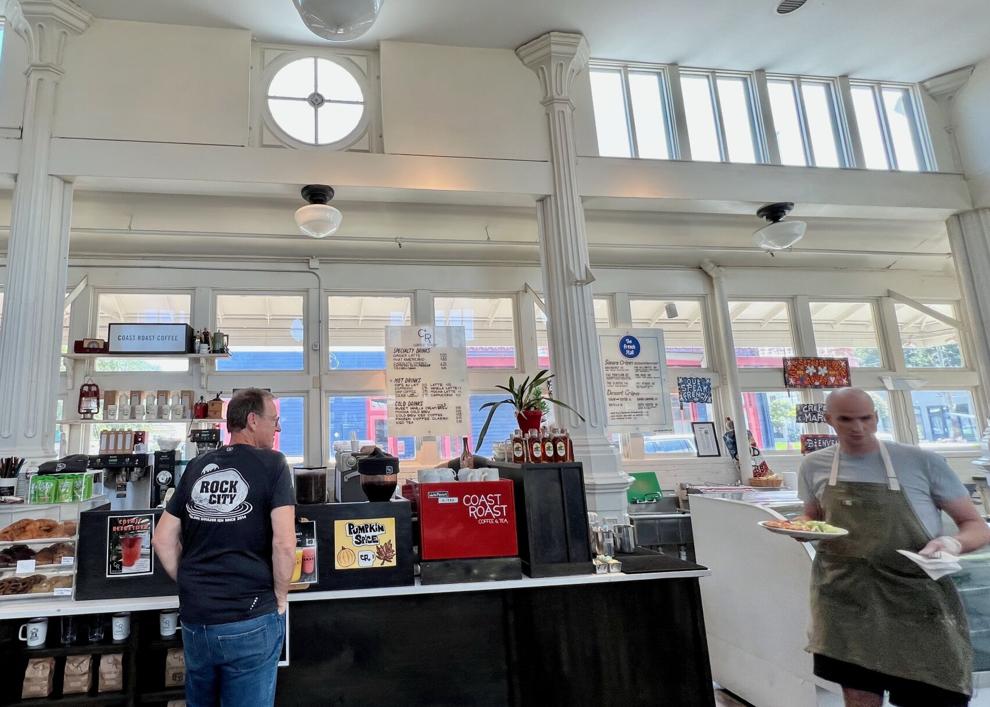 CR Coffee is basically the coffee shop we all want in our neighborhoods, shrunken down to a stand. There are grab-and-go pastries and drinks both straightforward (coffee and chicory, CR's "Roch blend") and eye-catching (the "swamp thing," a tropical take on autumn spice coffee with green, mellow-sweet pandan syrup).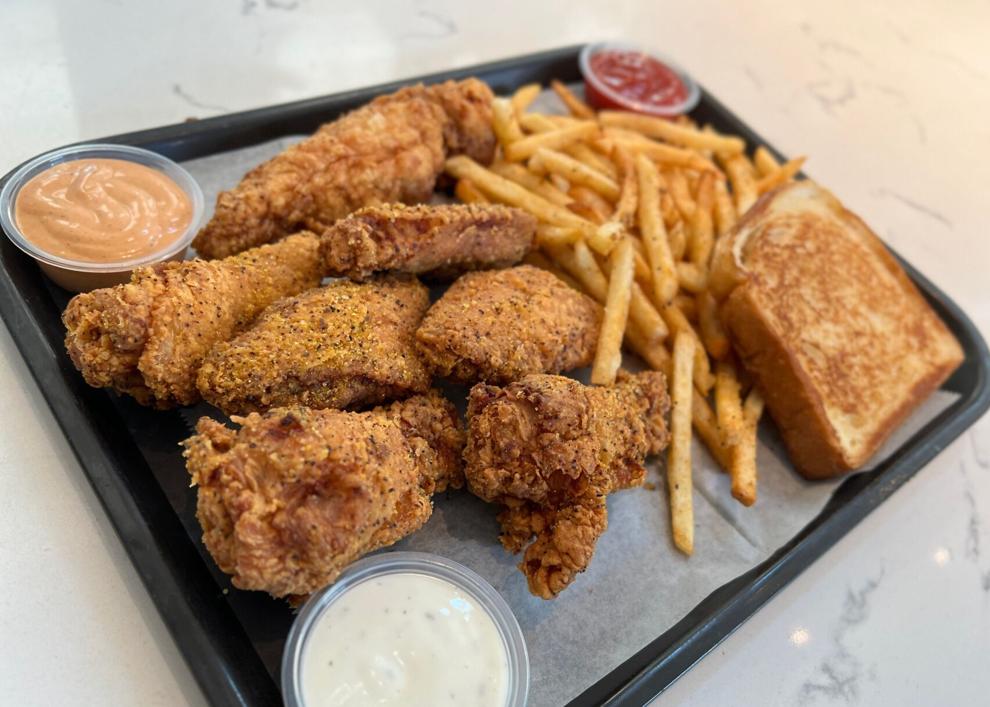 The Rooster's Den, meanwhile, fields chicken wings, fried chicken and sandwiches, and a short, all-day breakfast menu.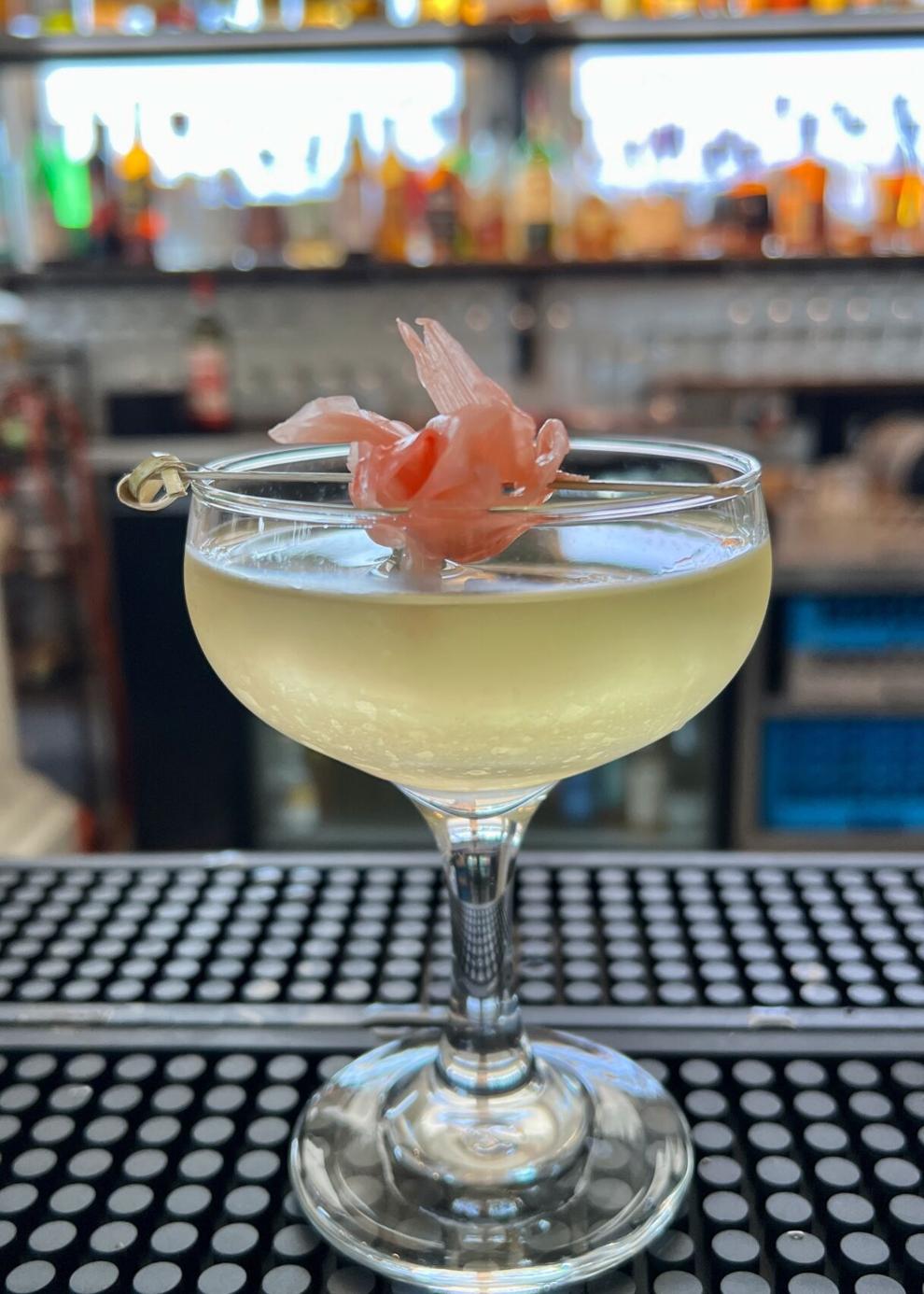 Vendors can sell their own soft drinks; stronger stuff comes through the food hall's own bar the Mayhaw (run by Pedeaux now as the market's master tenant). The house take on the vesper has strongly aromatic Vietnamese gin, a miso-infused vodka and a bit of pickled ginger. Pedeaux is working on getting a broader selection at the bar too; for instance, some basic domestic beers.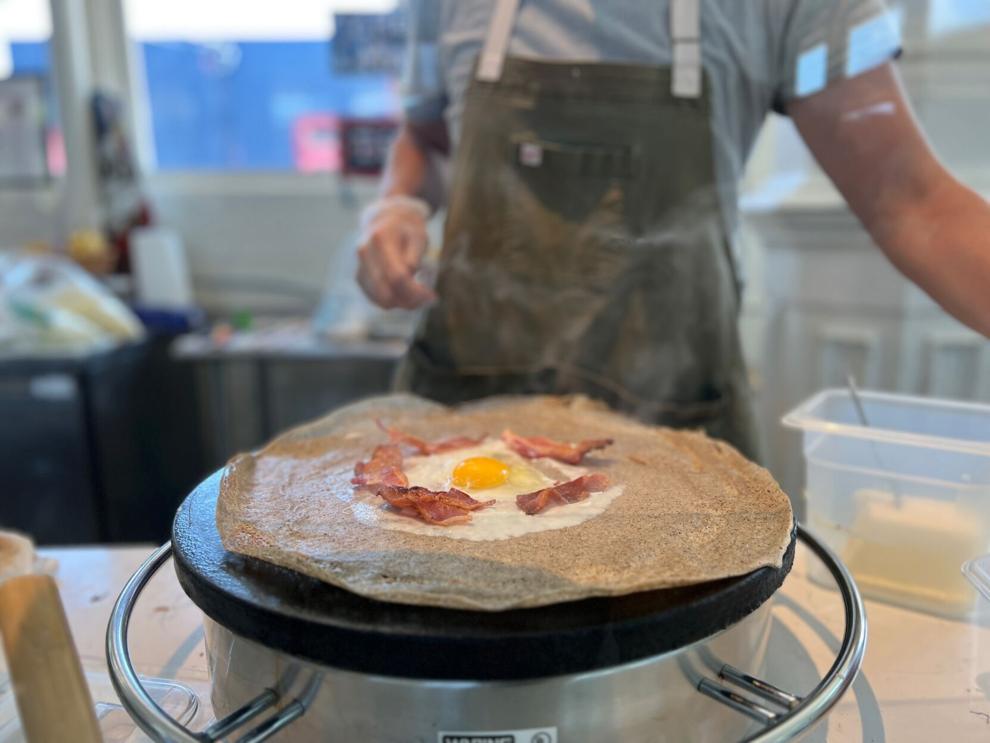 Part of the appeal of a food hall is the arms-length proximity to the people cooking your food. At the French Stall, you can watch Jerome Grenier preparing sweet and savory crêpes and butter-crisp croque madame sandwiches, nudging another dose of butter underneath as the sizzle continues.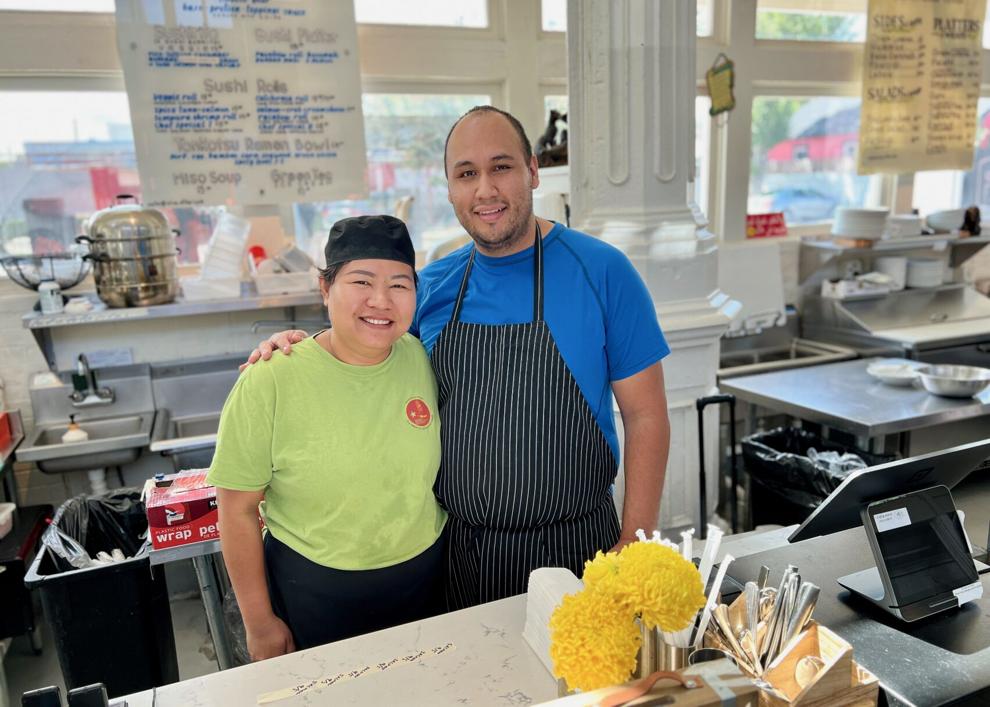 Lin Regules and her husband Noe run two booths: Lin Poke and Sushi, which spins raw fish into its namesake items, handrolls and a "shushirito," and also Laksa NOLA, for dishes from Burma (where Lin was born) and Malaysia (where she later lived).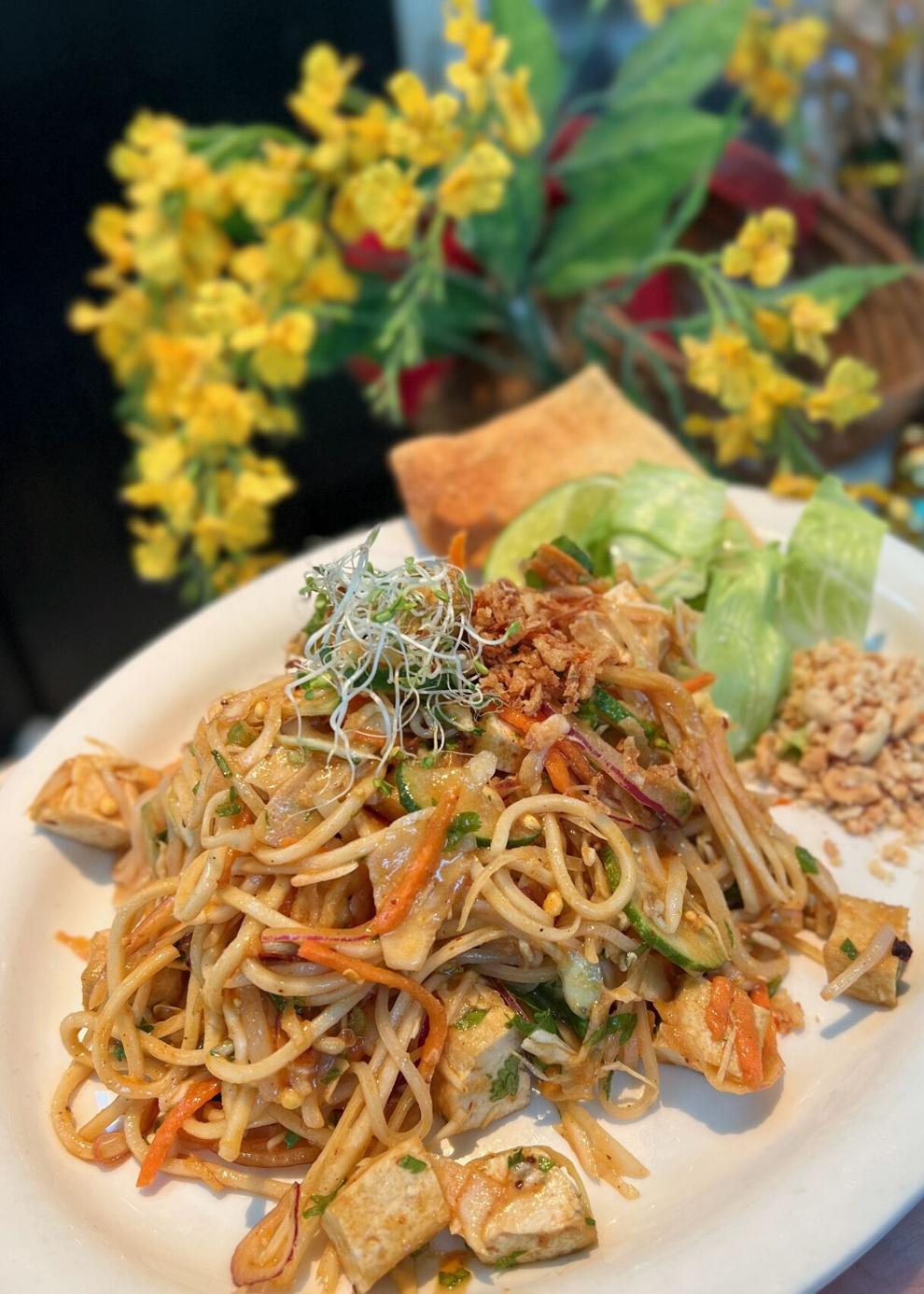 Laksa NOLA's flavors are layered, usually lighter, jungly and refreshingly different (though still as approachable as more familiar Thai cooking). Try the chicken and shrimp shumai with clutches of fresh herbs or the tea leaf salad (lahpet thoke), with the earthy intensity of fermented tea leaves grounded by cabbage and peanuts and tomatoes.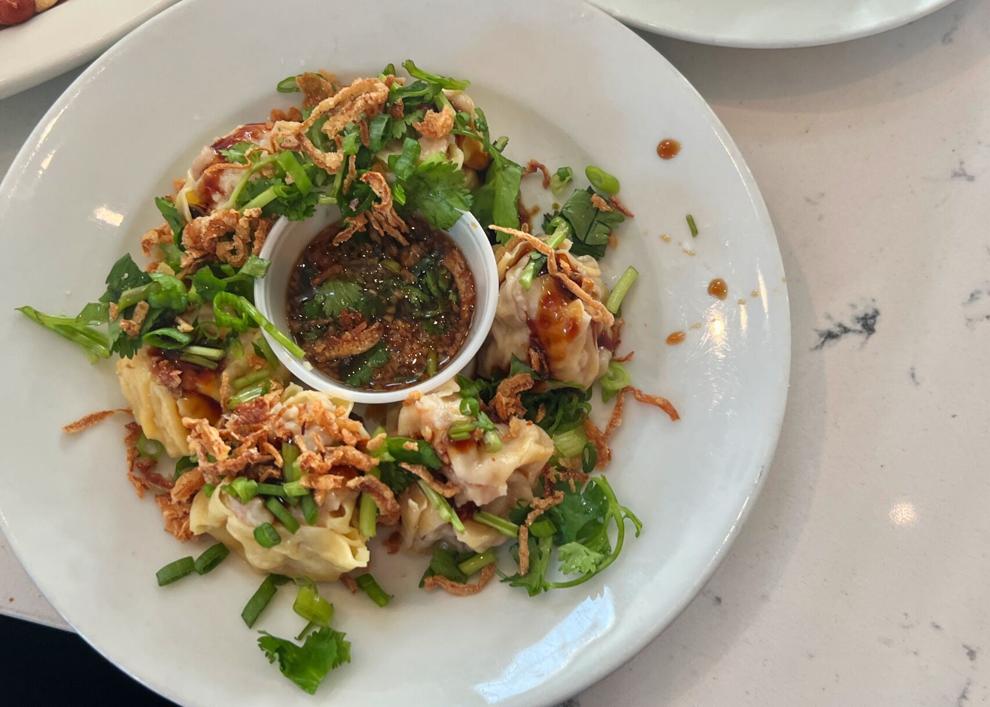 The Indian food vendor Everything Spice just opened at St. Roch Market in June and has seen nothing but the doldrums here. But it's still helping make the case for what the market can be. From its brightly decorated stand, it serves an impressively wide range of regional Indian flavors.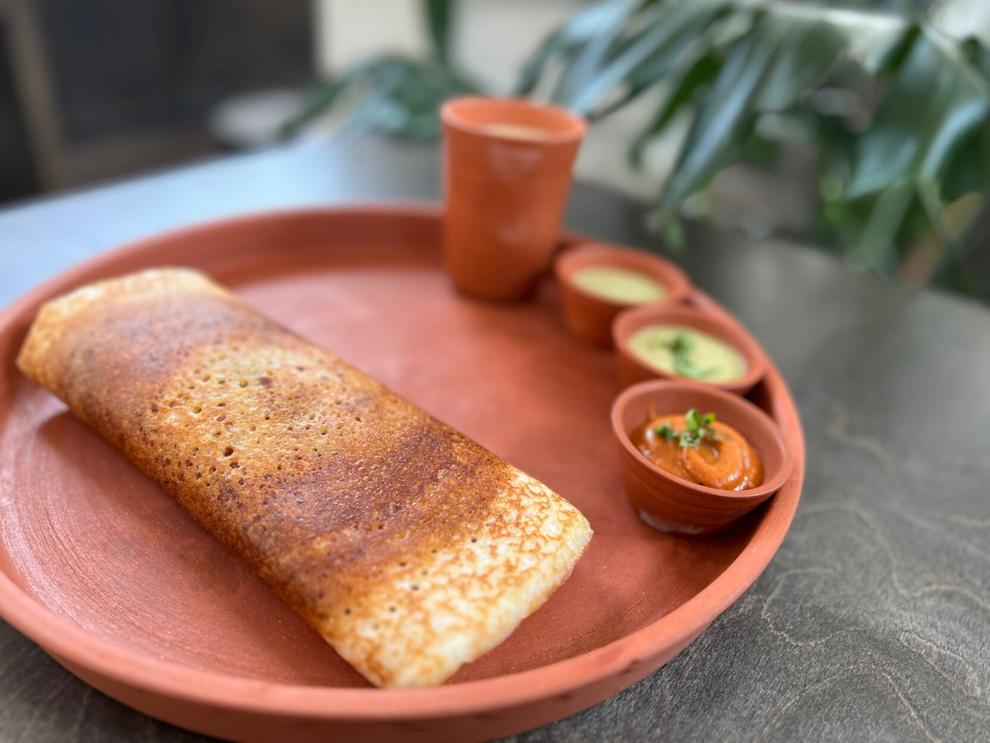 That includes the dahi puri mentioned above, and dosa, a lacy, toasty, savory pancake made from fermented rice and lentil batter folded around spicy potatoes with an array of chutneys for dipping.
Path to the market
The newest stand, Genevieve's, comes from a woman with unique experience with the food hall. Tina Clark grew up just a few blocks away on Mandeville Street, and her first job in high school was making po-boys at St. Roch Market when it was a single-vendor facility.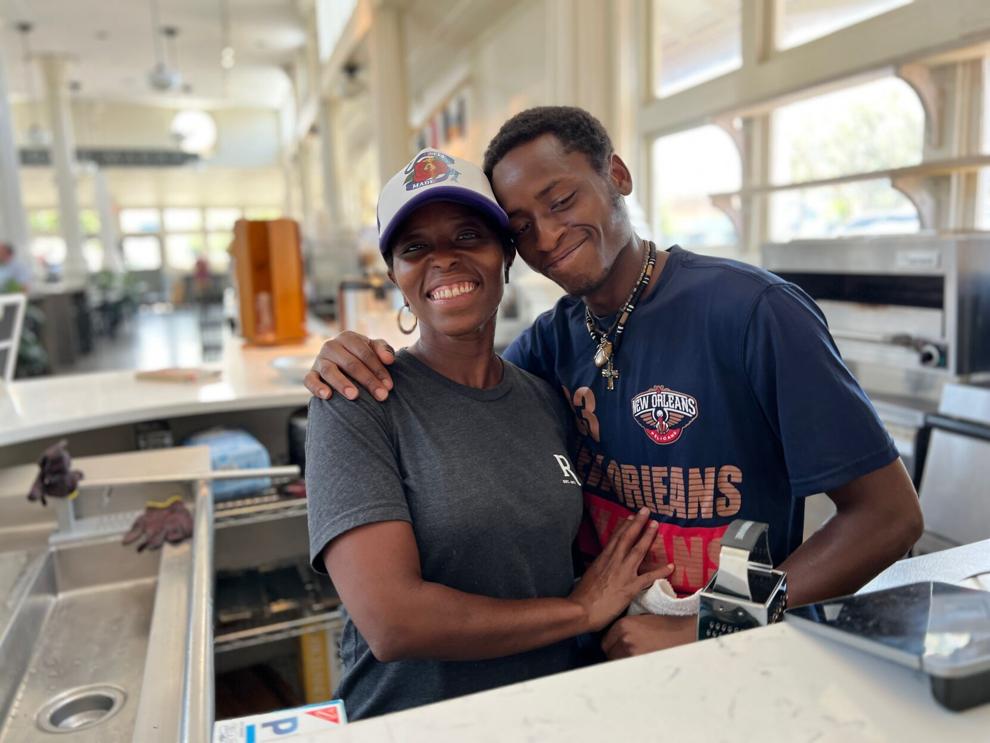 In the modern era of the market, she got a job here as a busser and soon was working for Elysian Seafood, which ran the oyster bar here until this longtime vendor pulled out over the summer to focus on its catering business, called Elysian Events.
Now Clark runs that oyster bar herself and serves down-home Creole dishes, drawn directly from her own family traditions.
When she was a child, the same gumbo was on her family's stove on Sundays, "but we called it after-church gumbo, because you could never have it until after church," she said.
2831 St. Claude Ave.
Open daily, hours vary by vendor
Kevin Pedeaux was serving coffee in St. Roch Market the day it opened as a food hall back in 2015. In the time since he's seen the St. Claude …
With September upon us and football back, there is at least a whiff of seasonal change in the air. It's time for a look ahead to a harvest of …
Before ordering anything for lunch at the West Bank Flea Market, we did some serious window shopping. I mean that quite literally.