It was a normal Saturday afternoon in New Orleans. Dr. Brobson Lutz said he was motoring down Esplanade Avenue at about 5:30 p.m., on the way to a dinner party, when he spied a trio of people frolicking in a hot tub-sized, flooded hole in the driving lane.
He wasn't the only one who noticed. Lutz said that traffic had slowed near the corner of Marais Street, as drivers steered around the obstruction and surveyed the absurd scene. The doctor stopped to click a photo or two.
The young man in the waist-deep, watery pit wore a jaunty headband and a strand of hippie beads. The female bather beside him wore a maroon bikini and floppy Audrey Hepburn sunhat. Another woman sported a sleek, black two-piece swimsuit.
They reclined against the wooden planks that bracketed the rectangular pool, like the benches in a sauna. A strand of yellow caution flags swayed gayly above them and road hazard barrels stood by, like orange, plastic lifeguards.?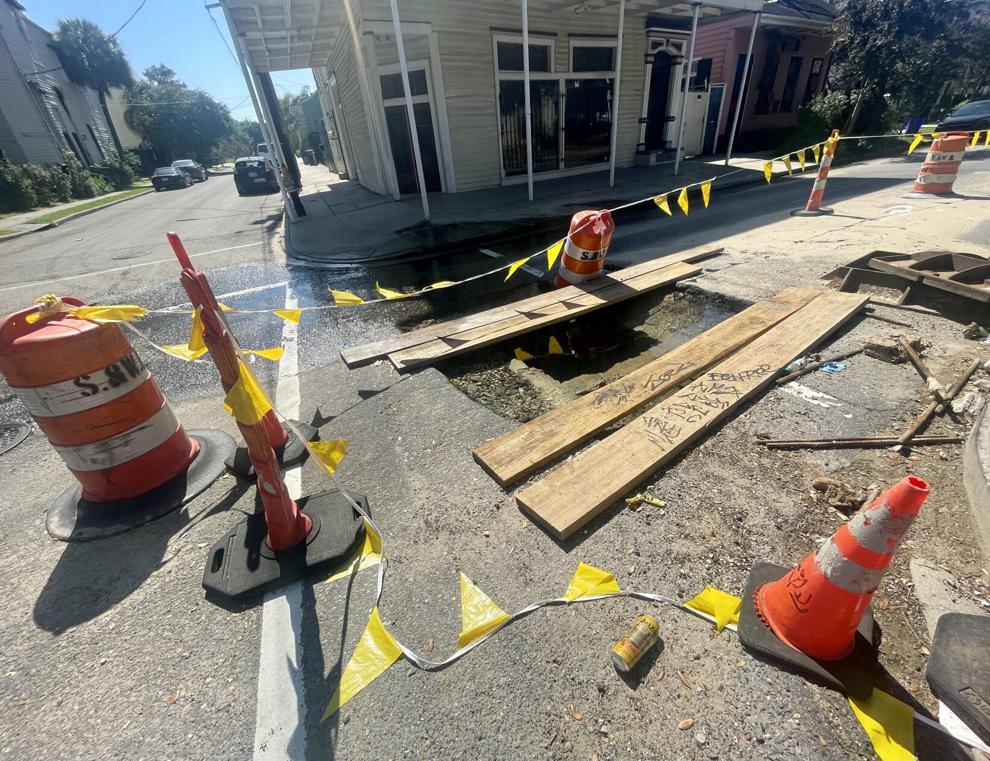 "The water was all clear," Lutz observed. "You could tell it was good, city water coming out" in their pool. Deep in the clear water, subterranean brick street work could be seen. It was like some ancient healing spring.?
"They were having such a good time," he said.
Lutz said that a bystander told him that the police had stopped by earlier, warning the bathers that they could be ticketed for creating a nuisance. But, in the bystander's telling, the bathers suggested NOPD ticket whoever was responsible for the?serendipitous swimming pool instead.
We, at NOLA.com | The Times-Picayune, would, of course, welcome comment from the bathers. Please towel off and write [email protected] or phone 504.460.3492.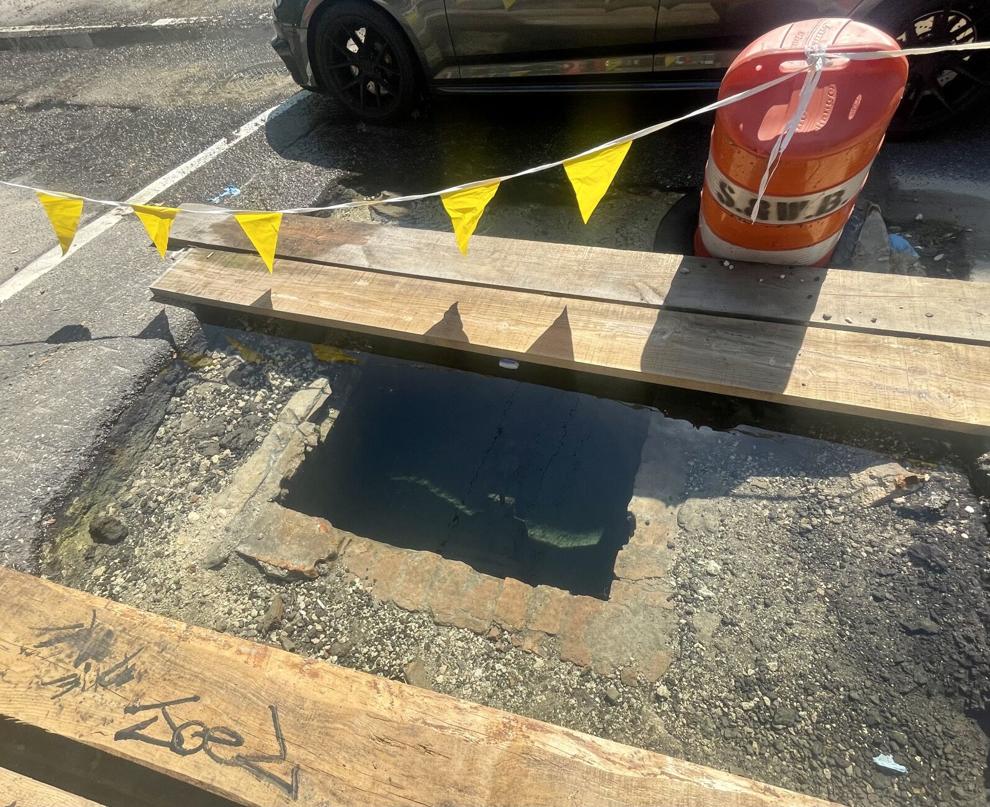 In August, the Urban South brewery unveiled a new beer cheekily named "Look at this F*ckin Wheat." To the cognoscenti of Crescent City pop cul…